Past Events
Past Events
Thank you, John. You have put together an elegant and interesting gathering of interesting people and activities.
–Dale Gaber
I wanted to let you know how much I've enjoyed participating in the PAC

Mardi

Apéro

meetings these last few weeks. So very kind of you to include me among this dynamic, inspiring and caring group of people ~ I've

learned

so many new and interesting things and am grateful for this unique opportunity. Yesterday's presentation and discussion with

Bénédicte

  de

Montlaur

was absolutely fantastic.
–Mollie Hinckley
---
2020
Dec 8th | Mardi Apéro Virtuel: Speaker Coco Raynes
Ms. Raynes discussed design work done for "The Museums at Your Fingertips," a tactile  itinerary through several Musées des Beaux Arts in the North of France, where blind visitors can discover with everyone else the various museum's collections and architecture across several centuries. This work was instrumental in passing the "right to cultural information" into law. She will also touch on the work done for accessibility at Paris CDG Airport.
Coco Raynes is a multi-disciplinary designer. Spanning five continents, her work addresses healthcare facilities, universities, museums, and five-star hotels. Her pioneering contributions to Universal Design include the invention of the Raynes Rail, the Braille and Audio handrail system. Her multi-sensory work was instrumental to the first-time opening of national museums—including several French Musées des Beaux Arts—to blind visitors. Ms. Raynes was born in France and attended the prestigious Ecole Nationale Supérieure des Arts Décoratifs. She is a prolific writer, lecturer, and inventor who holds numerous patents.
---
Nov 24th | Mardi Apéro Virtuel: Speaker Eileen Costello, on the power of political cartoons throughout history
Eileen Costello is an art historian of modern and contemporary art. She has written a monograph on Brice Marden (Phaidon, 2013) and was editor/project director of the Jasper Johns Catalogue Raisonné of Drawing (Yale University Press, 2018). At present, she is the Editor/Director of the Arshile Gorky Catalogue Raisonné. 
She received her PhD from the University of Texas at Austin in 2010; her dissertation was on postwar collaborations between abstract expressionist painters and modernist architects. Dr. Costello has taught at Hunter College, City University of New York, and has lectured at the Museum of Modern Art, New York; the National Gallery of Art, Washington, DC; and the Menil Collection, Houston.
---
Nov 10th | Mardi Apéro Virtuel: Speaker Guillaume Casseau, Flagship Store Manager, Oscar de la Renta
Guillaume talked about the new store at 4 rue de Marignan in Paris, where, during construction, they found  an oil on canvas created in 1674 attributed to Arnould de Vuez or one of his students, a painter who worked with Charles Le Brun, the first painter to Louis XIV and designer of interiors of the Château de Versailles. After working with Le Brun, de Vuez, who was known for getting involved in duels of honor, was forced to flee France and ended up in Constantinople.
---
Oct 21st | Wed, 6 pm | 75th Anniversary of the United Nations | Virtual Concert hosted by the National Arts Club
We celebrated 75 years of the United Nations with Yacine Boularès and his group Ajoyo and master kora player, Yacouba Sissoko. Listen to the concert here.
Yacine Boularès has been described by Radio France as "a Tunisian man in New York, one of the most talented Jazzmen of his generation." His explorations of North and West African rhythms led to the creation of Ajoyo, a mystic brew of African tradition, jazz, and soul. He created the Habibi Festival in New York, a three-day festival dedicated to contemporary Arab culture.
Yacouba Sissoko, a traditional musician from Mali, incorporates a variety of musical influences into his repertoire and, as such, has developed his own unique style of kora. He was selected as a Teaching Artist by the Weill Music Institute at Carnegie Hall from 2016 onwards.
---
Oct 20th, 1:30 pm EST | Mardi Apéro Virtuel: Special Program

William Drozdiak in conversation with Elaine Sciolino
Some 15 members joined us for a conversation between Elaine Sciolino and William Drozdiak about his new book, The Last President of Europe Emmanuel Macron's Race to Revive France and Save the World. 
In The Last President of Europe, Drozdiak delivers the inside story of the daunting challenges Macron has faced as the last staunch defender of Europe — including Trump's attacks on NATO and the international order, Merkel's weakness, Italy's government of nihilists and satirists, the Gilets Jaunes (Yellow Vests), the resurgence of anti-Semitism, and the endless turmoil of Brexit. His success or failure will determine the fate of a continent and the world at large, and Drozdiak brings the drama of these consequential times vividly and compellingly to life.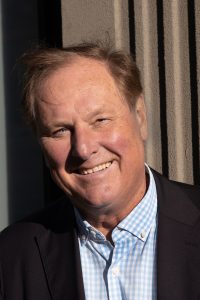 For more than four decades, William Drozdiak has been regarded as one of the most knowledgeable American observers of European affairs. During his tenure as foreign editor of the Washington Post, the newspaper won Pulitzer Prizes for its international reporting on the Israeli—Palestinian conflict and the collapse of the Soviet communist empire. He also served as the Post's chief European correspondent, based at various times in Bonn, Berlin, Paris and Brussels. He later became the founding executive director of the German Marshall Fund's Transatlantic Center in Brussels and served for ten years as president of the American Council on Germany. Before becoming a journalist, he played professional basketball in the United States and Europe for seven years. His highly acclaimed book, Fractured Continent: Europe's Crises and the Fate of the West, was selected by the Financial Times as one of the best political books of 2017.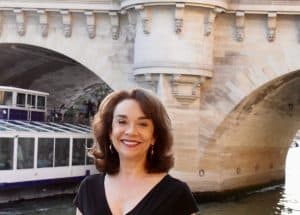 Elaine Sciolino is a contributing writer and former Paris bureau chief for The New York Times, based in France since 2002. Her latest book, The Seine: The River That Made Paris, was published by W.W. Norton & Company in 2019 (released in paperback September 2020). Her previous book, The Only Street in Paris: Life on the Rue des Martyrs, published in 2015, was a New York Times best seller. The New York Times wrote that "she has Paris at her feet;" the Chicago Tribune called her "a storyteller at heart." In 2010, Sciolino was decorated chevalier of the Legion of Honor, the highest honor of the French state, for her "special contribution" to the friendship between France and the United States.
We were delighted to have Elaine as a guest speaker last year and and are pleased to count her as a member of the Paris American Club.
---
Sunday, Oct 11th, 10 am | Roland Garros Brunch at Monte's Trattoria, 97 MacDougal Street in Greenwich Village, between Minetta Lane and Bleecker St, West 4th St subway stop.
The Paris American Club was delighted to host its first in-person event since March and third Roland Garros brunch at Monte's. Eight guests enjoyed a French/Italian brunch (Eggs Bennett), served with rosé de Provence, while watching the Men's Finals on the big screen at Monte's upstairs "Loggia" renewed dining room.
---
Oct 6th | Mardi Apéro Virtuel: Speaker Pat Duffy on "Synesthesia: a hot topic of 19th century Paris salons"
What do Rimbaud, Baudelaire, and 14th century Chinese poet Chang Yu all have in common?  All explored the blended perceptions of synesthesia. But what is "synesthesia" and why was it a hot topic of Paris salons in the late 19th century?  Why are universities around the world now studying this form of  perception? The recent renaissance into synesthesia research has shown synesthetes are eight times more likely to work in artistic professions.  Do all of us have the potential to experience this form of perception?
Patricia Lynne Duffy is the author of Blue Cats and Chartreuse Kittens: how synesthetes color their worlds, the first book by a synesthete about synesthesia, considered a "classic" in the field of synesthesia research (Blue Cats is soon to have an audiobook version with updates). Duffy is also author of the chapter, "Synesthesia and Literature" in The Oxford Handbook of Synesthesia.  She is a co-founder of the American Synesthesia Association.
Duffy has been a long-time staff member of the United Nations Language and Communications section. She is  on the Management Committee of the UN Staff One Percent for Development Fund and has co-hosted the 'Authors-for-Literacy' reading series with fellow-member, Francis Dubois.
---
Sept 22nd | Mardi Apéro Virtuel: Speaker Gaëtan Bruel, Cultural Counselor of the French Embassy
Gaëtan Bruel took on his role as Cultural Counselor of the French Embassy in the United States on September 3, 2019.
His topic: "Is 'la francophilie' in the US dead or alive?" was a fascinating review of Americans' passion for France, but also a wake-up call to changing attitudes and the need to reinforce these longstanding bonds.
A graduate of the Ecole Normale Supérieure, with an academic background as a historian, throughout his career he has specialized in cultural issues, working at multiple French ministries, and overseeing two of France's most important national monuments.
Since 2017, he has been an adviser to the French Minister of Europe and Foreign Affairs, in charge of the Americas and cultural diplomacy. In this position, he closely followed the political, military, economic, commercial, and cultural relationship between France and the United States, while working on French cultural diplomacy around the world.
Previously, he worked at the French Ministry of Culture, as an administrator of the Arc de Triomphe and the Pantheon. Responsible for overseeing the restoration of these monuments and hosting nearly three million visitors to these sites each year. During this time, he helped renew the cultural and educational programming at these two icons of the French Republic. He has also worked at the French Ministry of Defense, as adviser to the Minister in charge of culture, helping to establish relationships with universities and think-tanks, and creating a "cinema" program to develop ties between producers, screenwriters and the French military.
Read the article about him in France-Amérique.
---
Sept 15th | Mardi Apéro Virtuel: Dr. Lisa Koenigsberg, Ph.D., President of the Board of Trustees of the Morris-Jumel Mansion
The Morris-Jumel Mansion was completed in 1765 as a summer house for British Colonel Roger Morris, his wife, Mary Philipse, and their family on approximately 135 acres of land that was estimated to stretch from the Harlem to Hudson Rivers between what is now 155th and 165th streets. Their country estate was named "Mount Morris" and, being situated on one of the highest points of Manhattan, offered clear views of New Jersey, Connecticut, and all of New York Harbor. In addition to serving as a summer retreat, Mount Morris was also a working farm with fruit trees, cows, and sheep as well as a variety of crops. 
Today, the Mansion and its neighboring buildings are a part of the Jumel Terrace Historic District. Because of this, the appearance of the immediate neighborhood has changed very little since the beginning of the twentieth century. The Landmarks Preservation Commission designated the Morris Jumel Mansion as an Individual Landmark in 1967 and an Interior Landmark in 1975, and the Mansion was listed in the National Register of Historic Places in 1966. The Mansion is a member of the Historic House Trust of New York City.
---
August 25th | Mardi Apéro Virtuel: Marcelline Block on French film director Michel Gondry
ReFocus: The Films of Michel Gondry (September 2020, Edinburgh University Press) by Marcelline Block, Jennifer Kirby, and Monique Taylor.
Michel Gondry (b. 1963, Versailles) is the acclaimed French auteur behind the mind-bending modern classic Eternal Sunshine of the Spotless Mind, for which he won an Academy Award for Best Original Screenplay. In addition, Gondry has directed a number of innovative, ground-breaking films, television shows, and documentaries in French and English, including episodes of the acclaimed Showtime series Kidding, as well as some of the most influential music videos in the history of the medium, for performers and groups including the Rolling Stones, Radiohead, Beck, Bjork, IAM, and Laurent Voulzy, among others. Marcelline Block and Jennifer Kirby's book ReFocus: The Films of Michel Gondry offers a comprehensive study of this significant and influential figure, covering Gondry's French and English-language films and videos, and framing Gondry as a transnational (France/USA) auteur whose work provides insight into both French/European and American cinematic and cultural identity. This book explores a range of works by Gondry, examining significant themes throughout his filmography including surrealism, adaptation, memory, dreams, play and African-American identity. With detailed case studies of Gondry's films such as Eternal Sunshine of the Spotless Mind, Dave Chappelle's Block Party, The Science of Sleep,  Mood Indigo and Microbe & Gasoline, this book will appeal to readers interested in the various media in which Gondry has worked, and in contemporary post-modern French and American cinema.
The overall argument of this volume is that Gondry is emblematic of transnational, transcultural auteur filmmaking – with French funding involved even in some of his English-language works – crossing aesthetic and cultural borders between national film industries as well as between art and popular cinema and between media.
This presentation features discussions by the book's editors, Marcelline Block (USA) and Jennifer Kirby (New Zealand) and contributor Monique Taylor, PhD, executive director, UAE & Middle East Region and Campus Dean, New York Institute of Technology, Abu-Dhabi, whose chapter in the book is entitled "The Reel and Surreal of Race in America: Michel Gondry and the African–American Identity Crisis of Dave Chappelle."
ReFocus: The Films of Michel Gondry is now available for pre order on the EUP website: https://edinburghuniversitypress.com/book-refocus-the-films-of-michel-gondry-hb.html, with discount code NEW30 for 30% off.
Marcelline Block is an award-winning film historian, author, editor and translator. Her publications include, among others, World Film Locations: Paris; World Film Locations: Marseilles (and its French version is entitled Filmer Marseille, which she co-translated into French); World Film Locations: Las Vegas; World Film Locations: Prague; World Film Locations: Boston; Fan Phenomena: Marilyn Monroe; French Cinema and the Great War: Remembrance and Representation; French Cinema in Close-up: La vie d'un acteur pour moi; An Anthology of French Singers from A to Z: Singin' in French; Situating the Feminist Gaze and Spectatorship in Postwar Cinema, and the French to English translation of Jean-Pierre Bertin-Maghit's Propaganda Documentaries in France: 1940-1944. French Cinema in Close-up: La vie d'un acteur pour moi was named a Best Reference Book of 2015 by Library Journal (March 1, 2016)
Her writing appears in journals including Afterall; Art Decades; the Big Picture Magazine; Cineaste; Cahiers Tristan Corbière; Electric Sheep; the Guardian; the Harvard French Review; Hook Literary Magazine; Periodical; Soledad; Vingtième Siècle: Revue d'histoire, and Women in French Studies, and is translated into Chinese, French, German, Italian, Korean, and Russian.
---
August 11th | Mardi Apéro Virtuel: Larry W. Greenly, author of Eugene Bullard: World's First Black Fighter Pilot
Pioneering black aviator Eugene Bullard, descended from slaves, became the world's first black fighter pilot, though he was barred from serving the United States because of the color of his skin.

Growing up in Georgia, Bullard faced discrimination and the threat of lynching. He ran away from home at twelve and eventually made his way to France, where he joined the French Foreign Legion and later the Lafayette Flying Corps. He saw fierce combat during World War I and was wounded multiple times. He returned to the United States with a chest full of medals, but once again faced discrimination. Bullard was all but ignored in the United States, even as, at age sixty-four in 1959, he was made a Chevalier of the French Legion of Honor. Eugene Bullard's is a remarkable story of accomplishment despite racial prejudice.
Armed with degrees in physics/math, architecture, civil engineering and chiropractic, Larry Greenly has led a multi-faceted life as a teacher, engineer and doctor of chiropractic. His career as a freelance writer/editor of myriad non-fiction articles began over 25 years ago with a long-running medical column in professional journals. Along the way, Greenly garnered a number of writing awards, including the Parris Award and a National Federation of Press Women 2nd place national award for his literary page in a local magazine.

His book, Eugene Bullard: World's First Black Fighter Pilot, was named a 2015 Booklist Top Ten Multicultural Nonfiction Book for Youth; is a current finalist in the SCBWI Southwest Region Crystal Kite Award; won a Gold Medal in the 2014 National Moonbeam Children's Book Awards, won Best Young Adult Book in the 2014 NM/AZ Book Awards, earned a starred review from the American Library Association (ALA) and earned a recommendation from Voices of Youth Advocates (VOYA). Greenly lives in New Mexico
---
Agathe Laurent and Sabine Landolt discussed their book: a compelling collection of anecdotes about French and American professionals on their experiences working together. This book reveals the risks of misjudgments. It provides tips and tricks to foster mutual understanding.  Its goal is to spark curiosity, encourage professionals to adopt the best methods from both cultures, and to better work together.

Read their interview on NewYorkinFrench.
---
July 14th Bastille Day
Mardi Apéro Virtuel:
Francis Dubois and Mathieu Legendre discussed the history of Bastille Day.
---
June 30th | Apéro Virtuel: Tatiana Androsov, Author
Born in Belgium and a child of World War II refugees, Tatiana Adrosov moved with her parents to the United States, where she graduated from Mount Holyoke College, earning a master's in international relations. She worked for the United Nations in its New York and Geneva headquarters but also did development work in places like Senegal and Cameroon and covered elections in challenging places like Mozambique, South Africa and Cambodia.
Adrosov was convinced that one of the best ways to change the way we deal with each other is through shared values. This is why she took on the presidency of the Thanks-Giving Foundation, then its senior adviser and an NGO representative to the Civil Society Unit at the UN.
Now, for her third act, she is publishing the novels written on the basis of her experiences. The first, Choices, with people in development work in Africa, appeared in September 2019. The second, Mangoes and Blood, a novella with an international hostage situation appeared toward the end of 2019, and the third, Before They Cut The Ivy, is about young woman in one of the elite Seven Sisters in the 1960's, before the Ivy League became coeducational. The full book reviews may be found on Amazon, enter: Tatiana Androsov.
---
June 16th | Apéro Virtuel: Daniel Hubert, American painters in Brittany
In 1866, Paul Gaugin finds Paris suffocating and heads off in search of purity and sincerity. He takes himself in Brittany, which seems to be the perfect place to offer him inspiration. There he settles in Pont-Aven and encounters a group of American artists who had been drawn to this village 20 years earlier by Robert Wylie, then curator of the Pennsylvania Academy of the Fine Arts in Philadelphia. The small town would soon become one of the most important and influential artistic centers in France. 
Would Gaugin have flourished without the Americans leading the way and establishing an enticing artists' scene in Pont-Aven?
Daniel Hubert answered that and other questions. Having worked on special projects with the Pont-Aven School of Contemporary Arts, Hubert understood the attraction of the American artists to that special place. Pont-Aven has maintained the same landscapes, colors and peaceful surroundings that brought so many artists to Brittany.
Born in France, living in New York for four decades, Daniel Hubert has been immersed in the art world since childhood : happy owner of a 15th century manor in Brittany, he became aware of the American artists who lived in Pont-Aven. Having worked on special projects with the Pont-Aven School of Contemporary Arts, Daniel Hubert understood the attraction of the American artists to that special place that is still very much intact, bright and exciting. Pont-Aven has kept the same family scenes, landscapes, colors and peaceful surroundings that brought so many artists to Brittany.
---
June 9th | Mardi Apéro Virtuel: Simon Herfray of Atelier Sucre taught us how to make a Chocolate Soufflé. Find the recipe here for those who would like to make la recette à la maison.
Simon began his education and immersion in the art of fine French pastry making in the Nantes area of France. After five years of classes, training and hands-on experience, he graduated with a Masters Degree in Pastry and Bakery.
Immediately after graduation, he left France to work in London and joined the culinary team at Aubaine, a renowned French Restaurant-Bakery in South Kensington, a hub of prestigious world-class restaurants, hotels and museums with a significant French cultural presence. Many celebrities living in the neighborhood can be seen here, eating a croissant! After one year in London, he headed to Australia where he lived and worked in Brisbane, and later on in Sydney, to polish and diversify his skills with new techniques.
An offer to join the acclaimed Blue Bird Restaurant in London brought him back to the UK. The Blue Bird Restaurant is a fabulous addition to the Kings Road restaurant scene, and also located in South Kensington. In 2009, Herfray came across the pond, and entered New York City's pastry scene as the new Executive French Pastry Chef of Falai LLC. During this time, he had the chance to play a role in several unique events with Restaurant Benoit, Le Cirque, Peter Luger Steakhouse and even made bread for a party hosted by Martha Stewart! He then moved on to Café M, a cozy pastry and coffee shop by the Empire State Building in Manhattan. Soon after, he crossed the bridge to Downtown Brooklyn and continued to create unique and delicious desserts at sister restaurants, Bacchus and La Defense Bakery and Bistro.
In January 2014, Herfray launched his own company, a culinary company focused on catering and teaching the fine art of French pastry making through classes and workshops. He is excited to share his talents and expertise in French pastry and dessert making with the New York City community through classes and menus for weddings and private/corporate events.
---
June 2nd | Mardi Apéro Virtuel: Francis Dubois, La Marseillaise… et plus si affinités
Board Member Francis Dubois discussed the history of La Marseillaise, France's national anthem, and the period of 1792 in Alsace and in France. Born and raised in Alsace, Dubois had a very distinguished career with the United Nations.
He started his work in Uganda, and then served at Headquarters in New York before being assigned to the Palestinian Territories as the Deputy Coordinator of the UN Secretary General. Francis was then posted to Iraq as the Head of the UN Office (with the rank of Ambassador), and subsequently in Algeria and Tunisia in the same capacity.
Since his early retirement, Francis is an active member of several non-governmental organizations and serves on their boards. Presently, he serves on the board of the Paris American Club and is also President of Le Comité La Fayette, in New York; both organizations promote French-American relations. He is also a Governor of the National Arts Club.
---
May 26th Mardi Apéro Virtuel: Ambassador Gérard Araud
Ambassador Gérard Araud, former Ambassador of France to the United States, discussed his 40-year career in some of France's most prestigious diplomatic postings, as recounted in his book "Passeport Diplomatique."
Read Maureen Dowd's interview in this New York Times article.
Après quarante ans passés au Quai d'Orsay à occuper les postes les plus prestigieux de la diplomatie française, Gérard Araud analyse ici la longue séquence historique dont il a été un acteur et un témoin privilégié  :
«  Ma carrière, commencée un an après l'élection de Ronald Reagan et conclue deux ans après celle de Donald Trump, s'est inscrite dans un moment particulier de l'histoire qu'à défaut d'un autre terme, j'appelle le « néo-libéralisme ». Fondé, en économie, sur la souveraineté du marché, sur la méfiance vis-à-vis de l'État et sur l'ouverture des frontières et, en politique étrangère, sur la conviction de la supériorité des valeurs de l'Occident. Ses mémoires se lisent comme un essai, clair et érudit, confrontant les analyses pour expliquer l'effondrement d'un monde et comprendre celui qui vient. A la théorie s'ajoute un grand art du trait et du portrait. L'ambassadeur, à la manière d'un moraliste, incarne les anecdotes, conte incidents et situations cocasses, distille conseils aux jeunes diplomates et avis sur les ministres et les Présidents qu'il a servis.
Haut-fonctionnaire iconoclaste, connu pour son franc-parler, son humour fin et sans concession, Gérard Araud emmène le lecteur dans les coulisses de la diplomatie  : il nous donne le sentiment, soudain, d'être au cœur de la machine, d'en comprendre les rouages et les complexités (le chapitre des négociations sur le nucléaire iranien, notamment, est particulièrement passionnant).
Un ouvrage incontournable pour ceux qui veulent comprendre comment se fait la politique de notre pays sur la scène internationale.
---
May 19th | Mardi Apéro Virtuel: Conductor Pierre Vallet
Praised for the elegance and intensity of his interpretations, French conductor Pierre Vallet is a frequent guest with the world's great opera companies. He shared with us some behind-the-scenes tips and stories working with opera's great divas.
He has conducted Madama Butterfly and Faust at the Metropolitan Opera; Tannhäuser and Carmen at L'Opéra National de Paris; Carmen and Samson et Dalila at The Dallas Opera; Orfeo and Euridice (Glück) at Opera Theater St. Louis; Don Carlo at the Lithuanian National Opera Theater, Vilnius; La Juive at the Göteborg Opera, Sweden; Faust at the Gran Teatro del Liceu, Barcelona.
Vallet studied conducting and the theory of phenomenology in music with Sergiù Celibidache, piano with Louis Hilbrand in Geneva and Peter Feuchtwanger in London. He is a graduate of L'Ecole Normale de Musique de Paris and the Conservatoire National Supérieur de Musique de Paris.
---
May 12th | Mardi Apéro Virtuel: Bénédicte de Montlaur, Chief Executive Officer of World Monuments Fund 
After 17 years as a French diplomat in France, the Middle East and the US, de Montlaur is now the CEO of World Monuments Fund, the leading American nonprofit involved in cultural heritage preservation projects globally. She presented her vision and experience of cultural diplomacy.
Bénédicte de Montlaur is Chief Executive Officer of World Monuments Fund (WMF), the world's foremost private organization dedicated to saving extraordinary places while empowering the communities around them. She is responsible for defining WMF's strategic vision, currently implementing that vision in more than 30 countries around the world and leading a team that spans the globe.
Her background mixes culture and the arts, politics, international diplomacy and human rights. Prior to joining WMF, Montlaur spent two decades working across three continents as a senior diplomat at the French Ministry of Foreign Affairs.
Most recently, she served as Cultural Counselor of the French Embassy in the United States, leading France's largest international cultural advocacy network and its two partner foundations—Albertine and FACE—and directing a team of 90 people in ten US offices. In this role, Montlaur created and expanded numerous programs, including the French-American Dual Language Fund, the annual Festival Albertine featuring curators including Ta-Nehisi Coates and Gloria Steinem, and the podcast The Thing About France, which presented conversations with prominent Americans about their country's relationship with France. Previously, she served as Deputy Assistant Secretary in charge of North Africa, United Nations Security Council Negotiator on Africa and the Middle East and French Embassy First Secretary in Damascus, Syria.
---
May 5th | Mardi Apéro Virtuel 
An overview of how we want to recover: the American way or the French way?
Irene Finel-Honigman, Adjunct Professor of International Affairs in the International Finance and Economic Policy concentration at Columbia University teaches International Banking and EU banking and policy courses since 2001.
Recipient of Title VI, CIBER, ISERP and SIPA Faculty grants, her recent publications include International Banking for a New Century, co-author Fernando B. Sotelino (Routledge, 2015) and A Cultural History of Finance (Routledge, 2009, reissued in 2013). She is a Senior Fellow at the East West Institute, serves on advisory boards, consults and provide press and media commentary on European financial, policy and US-EU relations including 2016 US election and Brexit for Bloomberg News Radio and TV, Europe 1, Radio France 24, NPR Radio, Le Monde, The Huffington Post, La Libre Belgique.
A member of the Board of Directors of the International Trade and Finance Association, she has served on the Board of the French American Chamber of Commerce, French American Foundation, and La Maison Française.
Previous positions include Senior Advisor on Finance Policy, U.S. Department of Commerce during the Clinton Administration, Chair of Foreign Languages, New School for Social Research, Director of French Programs, Credit Lyonnais and has taught at Johns Hopkins and CUNY. Born in France, she holds a PhD from Yale University and a BA from Barnard College.
---

Your presentation was wonderful, putting our current crisis into historical and artistic context. Your talk of your artwork and experience put the whole evening and encounter on a deeper level. I (and I think all) thank you greatly for that!
I love your figures, so whimsical and full of possibility.
–Patricia Duffy
April 28th | Mardi Apéro Virtuel
Untreatable plagues were a regular part of human life for centuries. We took a quick artistic overview from the medieval Black Death through the Spanish flu and the HIV pandemics, followed by a virtual studio tour.
Sculptor and painter Véronique Anne Chabrolle, aka VeroDalla, was born in Burgundy, France. Her life centered around the world of gastronomy until an encounter with a poppy flower changed her existence forever. Her experience, returning from the brink of death during childhood, heavily influenced her artistic practice and mission.  She lives in New York and creates at Mana Contemporary in Jersey City.
Her art is an interpretation of 40 years observing human behavior and social interaction, where simplicity of form reveled complexity of relationships, from small pieces to public art projects.
VeroDalla's work was already shown in more than 60 exhibits over 12 years; her art is now part of public and private collections in more than 30 countries. Sold by Christie's and The Bru Sale, we also find her work in corporate collections as Meeschaert Financial Services (USA), Monster Energy (USA), Caisse d'Epargne (France), PSA Peugeot Citroën (France), Veolia (France), and France Telecom (France).
Member of the Paris American Club, ISC and Chevalier du Tastevin, she collaborated with Action Against Hunger, The Ernest Hemingway Foundation and was awarded Talent de France ( 2009 to 2011).
---
April 21st | Mardi Apéro Virtuel
Sur la route du rhum
Rum: A Social and Sociable History of the Real Spirit of 1776
Ian Williams will talk about the role of rum in the American Revolution and how it was inextricably tied to relations between the Francophone and Anglophone spheres in the Western Hemisphere. The Revolution was not about tea…  not even the British fight wars about tea!
Now based in New York, Ian Williams is from Liverpool, and his varied career has ranged from a drinking competition with Chinese Premier Chou En Lai and arguing English Literature with Mme. Mao,
 to speechwriting for the former British Labour Party leader, and covering the United Nations.   Rum: a Social and Sociable History of the Real Spirit of 1776, on the overlooked role of Rum in world history was Ian Williams 's fourth book. He has also completed a history of  the Appleton Estate in Jamaica, establishing it as the oldest continuously producing rum distillery in the world, and has just started Dark & Stormy, a look at the underside of his favorite drink.  But on a more sober note,  his last two books were on the United Nations, and on George Orwell.  
Ian Williams describes in captivating detail how Rum and the molasses that it was made from was to the 18th century what oil is today. Rum was used by the colonists to clear Native American tribes and to buy slaves. To make it, they regularly traded with the enemy French during the Seven Years' War, angering their British masters and setting themselves on the road to Revolution. The regular flow of rum was essential to keeping both armies in the field since soldiers relied on rum to keep up their fighting spirits. 
---
We have been asked to help disseminate this survey, available in English or French, on the Coronavirus. Nous sommes des enseignants-chercheurs en management des systèmes d'information au sein du groupe Montpellier Business School (France). Nous réalisons une enquête sur l'impact de technostress sur la santé dans le contexte actuel de confinement et de la pandémie de coronavirus (COVID-19). Nous vous serions reconnaissants de répondre à cette enquête qui entre dans le cadre d'un programme de recherche. Le questionnaire vous prendra une dizaine de minutes. Nous nous engageons à respecter votre anonymat, à ce titre, nous vous prions de répondre sincèrement aux questions posées. Nous ne manquerons pas de vous tenir informé des résultats de l'enquête.
Veuillez répondre et envoyer le lien ci-dessous aux personnes qui vous entourent. Direct link in English or French: https://sphinxdeclic.com/d/s/rn21nf
Dr. Anis KHEDHAOURIA, Associate Professor|Technology Innovation Management Montpellier Business School, a.khedhaouria@montpellier-bs.com
---
Support Notre Dame de Paris on the first anniversary of the fire.
---
April 14th | Mardi Apéro Virtuel: Marcelline Block on Jenny Batlay: Child Prodigy French Artist
This talk celebrated the oeuvre of award-winning artist Jenny Batlay, PhD. Born in Montpellier in the South of France, Batlay began painting as a child and had her first art exhibit at the age of 12.
She won numerous prizes for her portraits; as an adolescent and young adult, her paintings were displayed in art galleries on Rue La Boétie in Paris as well as in museums and galleries throughout France and the United States, in Montpellier, Nice, Los Angeles, and New York City.
April 7th | Mardi Apéro Virtuel: Wine Tasting with David Lincoln Ross
Members prepared these three broad recommendations to taste and discuss, and showed pictures of the bottles:
White Burgundy/Chardonnay – Look for a Mâcon appellation, which should be about $12-$18 and either a 2016 or 2017 vintage.
Red Burgundy/Pinot Noir – Look for under $18-$20 a bottle and 2016 or 2017 vintage.
Bordeaux Red Blend, Petit Château (Cabernet Sauvignon/Merlot/Cabernet Franc, others) Should be around $10-$20, look for a 2015 or 2016 vintage.
David first traveled to France as a young man in 1963, on a grand tour with his American parents. He visited Paris, Burgundy, Champagne, Cognac, Gascony, and Normandy during a five-week voyage, and over the following decades, he became a lifelong Francophile. He has traveled to France almost every year since learning French as a high school student. In 1973-1974, David retraced the 17th-century travels of English philosopher John Locke in France (1675-1679) for his Marlboro College Honors thesis as a French history major. Later on, as a graduate student at the Johns Hopkins School of Advanced International Studies (SAIS), he focused on contemporary French politics and economics, winning a SAIS/Johns Hopkins University scholarship for academic excellence. More info about his wine tours may be found on his website.
---
Tuesday | March 31, 2020 | Mardi Apéro Virtuel
Clément is from the Lorraine region of France and has been living in New York since 2014. He joined France-Amérique shortly thereafter as a journalist and a web editor. He now writes about French subjects in the United States, including culture, history, education, business, wine, and cheese. It sounds as if Clément a perfect fit for our club!
The team at France-Amerique is happy to share with us the latest issue of their bilingual magazine. Let us dream of French palaces and castles from the comfort of our own home! For Tuesday's Cocktail virtuel, read the article starting on page 52: "Les hôtels mythiques des Américains en France" and be prepared to tell us which ones you have visited and your impressions. And do take advantage of this generous subscription offer.
---
Thursday | Mar 12, 2020 | 6:30 pm
New Member Reception | Château Village
New members who joined in 2019/20, their sponsors, and members bringing a potential new member.
After individual introductions, there was a brief update on the club, and the opportunity to express ideas about the member experience.
A buffet supper was served.
---
Tuesday | Feb 25, 2020 | 7:00 pm
Dinner | National Arts Club
Fêtez le Mardi Gras!
Speaker: Mary Campbell Gallagher
Author: "Paris Without Skyscrapers" The battle to save the beauty of the City of Light.
"The world loves Paris because it is beautiful. Since the 17th century, first royal decrees and then statutes have governed its appearance. Paris has had height limits for hundreds of years, and they help maintain the city's unique low skyline. But today political pressure is gutting the law. The beauty of Paris is under threat. Residents feel powerless. And the world does not know.
The zoning law of Paris, the Plan Local d'Urbanisme (PLU), aims "to preserve the urban forms and the patrimony coming from the history of Paris, all the while permitting contemporary architectural expression." It specifies building heights and materials for facades, among much else. Permission may be refused if a building may "undermine the character" of its surroundings.
However, Paris City Hall, developers and star architects say that Paris needs skyscrapers to be modern, by which they seem to mean, more like Dubai. They accuse opponents of promoting a museum-city, a ville-musée. But opponents of skyscrapers, including French preservationist association SOS Paris and, more recently, the International Coalition for the Preservation of Paris, ICPP, which I founded, strongly disagree."
---
Thursday | Feb 13, 2020 | 6:30 pm
Lecture & Dinner |National Arts Club
Hommage à Tomi Ungerer by Robert Walter
The Paris American Club and the Union Alsacienne de New York, under the auspices of the Cocktail Français of the National Arts Club, welcomed Robert Walter, Secrétaire général de l'association internationale des amis de Tomi Ungerer, to commemorate this great artist on the first anniversary of his death .
"Tomi" Ungerer (November 28, 1931 – February 9, 2019) was an Alsatian artist and writer. He published over 140 books ranging from children's books to adult works and from the fantastic to the autobiographical. He was known for sharp social satire and witty aphorisms. Ungerer is also famous as a cartoonist and designer of political posters and film posters.
---
Vermont Ski Weekend

January 31 – February 2, 2020
Swiss Ski Club Lodge
Waitsfield, Vt
Partnering with the Swiss Ski Club of New York offers PAC members and their friends the opportunity to ski in Vermont. The lodge features 40 beds, sauna, fireplace, kitchen, bar…
---
Tuesday | Jan 14, 2020
National Arts Club
Annual Meeting 6:30
Cocktail Dînatoire 7:00 | Speaker Lisa Greenwald 
Lisa Greenwald spent almost a decade working in and researching the women's movement in France, supported by an Andrew W. Mellon Fellowship and grants from the French government. An historian with a Ph.D in modern European history and an M.A. in comparative women's history, Lisa was the special representative in France for the German Marshall Fund of the United States, and she has worked as a consultant and in-house historian for a variety of nonprofits and foundations in New York and Chicago. Lisa currently teaches history at Stuyvesant High School in New York City.
Lisa's new book, "Daughters of 1968: Redefining French Feminism and the Women's Liberation Movement," discusses how French feminism emerged as a transformative force after World War II, changing social and political norms and laws governing marriage, abortion and the workplace. It also recounts how the May 1968 events gave birth to a powerful political movement, which manifested itself in battles in the courts and on the streets, before splintering over the role of gender and activism in French society.
---
Calendar of Live Meetings 2020
Our live events were curtailed due to the Covid-19 virus in 2020, but they were supplemented by our Mardi Apéros Virtuels and Non-judgmental Français.
Date & Day
Event
Speaker/Topic/Partner
Venue
Jan 14
Tues
Dinner
7:00
Dinner & Annual Meeting, Speaker Lisa Greenwald
NAC
Jan 21
Tues
Lecture 6:30
Cocktail Français – New Wave Films
NAC
Jan 31–Feb 2
Fri–Sun
Ski
Weekend
Swiss Ski Club
Vermont
Feb 4
Wed
Meeting 6:30
Board & New Committee Volunteers
Château Village
Feb 13
Thurs
Lecture 6:30
Cocktail Français – Hommage à Tomi Ungerer & Dinner
NAC
Feb 25  Tues
Dinner
7:00
Mardi Gras
Mary Campbell Gallagher
NAC
Mar 12
Thurs
7:00
New Member Reception
Château Village
Mars 24
Tues
Cocktail
6–8
Après-work Apéro
Le Baratin
Mar 30
Mon
Lecture 6:30
Cocktail Français – Christian Brejnev
NAC
April 7
Tues
Fête
7:00
PAC at 80! April in Paris
Bagatelle
April 9
Thurs
Tasting
6:30
Cocktail Français – Sur la route du Rhum
NAC
April 22
Wed
Dinner
7:00
Speaker Ambassador Gérard Araud
NAC
May 12
Tues
Lunch
1:00
Wine Tasting with David Lincoln Ross
TBD
May 19
Tues
Cocktail
6–8
Après-work Apéro
Le Baratin
June 7, Sun
Brunch
10:00
Roland Garros Finals Postponed to Oct 4th
Monte's
June 12,
Fri
Dinner
6:30
Cocktail Français – Le Cabaret Français
NAC
Aug 4, Tues
Cocktail  6-8
Après-work Apéro
Le Baratin
Aug 15,    Sat
Barbecue 11-5
Barbecue in Greenport (Members only) 
Private Residence
Sept 15, Tues 
Cocktail Français
Benjamin

Steinmann sur les Malgré-Nous

NAC
Sept 16, Wed
Dinner
Gaëtan Bruel, Cultural Counselor of the French Embassy
NAC
Sept 20, Sun
Buffet Luncheon
Palio & Pétanque
Minetta Street
Sept 22, Tues
Cocktail 6–8
Après-work Apéro
Le Baratin
Oct 4, Sun
Brunch 10:00 
Roland Garros Finals
Monte's
Oct 13, Wed
Dinner
7:00
Speaker TBD
NAC
Oct 20, Tues
Cocktail 6–8
Après-work Apéro
Le Baratin
Nov 10, Tues
7:00
Soirée d'automne
TBA
Dec 8, Tues
Lunch
1:00
Speaker TBA
NAC
---
2019
Wed | Dec 11 | 12:30 pm |Lunch| National Arts Club
Writer Elaine Sciolino 
In the follow-up to her bestselling book The Only Street in Paris, Elaine Sciolino, former Paris Bureau Chief of the New York Times, shared stories of her adventures along the most romantic river in the world as she discussed her beguiling new book, THE SEINE: The River That Made Paris.  Along the way, she revealed how the river that created Paris and shaped the lives of its inhabitants has touched her own life.  
---
Friday | Dec 6 | 5:15 | NY Historical Society

Visit and Apéro | 170 Central Park West
Curator Roberta Olson, Ph.D. provided a fascinating and engaging introduction to this exhibit.
Artist in Exile: The Visual Diary of Baroness Hyde de Neuville
Self-taught and ahead of her time, Anne Marguérite Joséphine Henriette Rouillé de Marigny, Baroness Hyde de Neuville (1771–1849) was the first woman artist in America to leave a substantial body of work.
Granted exile by Napoleon, she first made her mark in New York City and later Washington, D.C., and her art celebrates the people and scenes of the early American republic, documenting the young country's history, culture, and diverse population. Neuville's status as a woman and an outsider made her an astute observer of people from varied backgrounds, and her work documents such significant figures as one of the first visitors to America from China and the earliest accurate portrayals of Indigenous Americans.
---
Wednesday | Nov 13 | 6:30
Tchekhov Forever | Le Cocktail Français | National Arts Club
The Cocktail Français was very pleased to welcome back Sylvain Beltran-Lamy, author, actor and director of his latest play, « Tchekhov Forever, » which was presented in French.
---
Tuesday | Nov 12th | 7 pm
Soirée d'automne | Margaux at The Marlton
5 West 8th Street
What a terrific event it was. Great choice of venue and a super group of enthusiastic members.
–Debra Finerman
---
Tuesday | Oct 29th | 6–8 | Après-work Apéro
Le Baratin | 26 Greenwich Avenue (Off Sixth, West 4th St subway)
Members and friends got together for après-work drinks and hors d'oeuvres dans une bonne ambiance. We congratulate Carla Andersson,  who won la tombola: a ticket to the upcoming Soirée d'automne on Nov 12th.
---
Wednesday|October 16| 1 pm
Lunch | National Arts Club
Pianist Tatjana Rankovich
Described by The New York Times as an "astonishingly good
pianist," the founder and director of the Music&More SummerFest, Tatjana Rankovich, has performed throughout the USA, Canada, Europe, Central and South America.
Born in Belgrade, Serbia, Dr. Rankovich was a Fulbright Scholar and a laureate of numerous awards. She holds her Bachelor's and Master's degrees from the Juilliard School and her Doctorate from Rutgers University.
Tatjana played Chopin and Ravel for us.
---
Tuesday | October 15 | 7-9 pm
VeroDalla Opening
Ozaneaux ArtSpace | 515 West 20th St, #4E |Chelsea, NYC
Members and guested celebrated the 10th anniversary of the creation of the LivenLuLu character and viewed its progression from small to large scale sculptures.
---
Wednesday | September 18 | 7 pm

Dinner | National Arts Club
Speaker: Eric Mourlot
Eric Mourlot was born in 1970 in New York City while his father Jacques was running the studio on Bank Street and after two years, the family relocated back to Paris for Jacques to take over the main studio. It was here where he, as a child, began to spend his evenings learning various printing techniques with the help of artists including Marc Chagall, Alexander Calder, and Joan Miró.
In 2005, Galerie Mourlot relocated to its current Upper East Side location in NYC where Eric continues to provide a platform for artists to create history. Mourlot Editions is the legacy of his family's print shop, the next chapter of the story. An avenue of expression where Eric can display both the works and histories of the artists his father and grandfather created with, as well as expose the continued relationship between printers and artists through the process and art form of lithography.
---
Sunday | Sept 15 | 1–5 |Palio & Pétanque on Minetta
Members and Minetta Block neighbors played pétanque or just watched while enjoying a lazy Sunday afternoon drinking rosé and sampling fine food from our local purveyors. Classic guitar by Nylon Wound.
We are grateful to the following sponsors, please patronize them for their fine products and services.

---
Tues | August 13th | Après-work summer en ville | 6–8
Le Baratin | 26 Greenwich Avenue

Some 25 members not summering in France or the Hamptons got together for a casual après-work drink and hors d'oeuvres, with a good number staying for dinner.
Given la bonne ambiance, we will make this a bi-monthly event next year.
---
Thurs | June 20th | 6:30 | NAC
HEC Private Equity Press Conference
HEC Paris held a press conference on the Impact of Diversity over Performance of Private Equity Investments, followed by a networking cocktail.
---
Fri | June 14th | 7:00 | NAC
Le Cocktail Français: Cabaret Français
Based in New York City, the Athena Music Foundation has presented
dynamic performances of the highest artistic quality in New York and around the globe, from Dubai to Beijing.  They have built a reputation for their high-caliber performers, and uniquely thrilling and engaging style of concerts. A soirée not to be missed!
A French buffet with French wines was served at 7 prior to the performance at 8.
---
Sun | June 9th | 10:00−1:00 | Monte's Trattoria, 97 MacDougal Street
French Open Finals | Roland Garros

The Paris American Club held its second Roland Garros brunch at Monte's Trattoria.  Chef Pietro outdid himself, regaling us with truffled eggs Benedict, Bloody Marys and rosé de Provence, while we watched Nadal win the Men's Finals on the big screen. Members competed in a tennis trivia quiz, hosted by Mathieu Legendre.
"The tennis event was great – and the brunch even more! Thank you again."
–Michael Vaz d'Almeida
---
Tues | May 14 | 7 pm| NAC
Dîner with Christos Markogiannakis

The Orsay Murder Club
Welcome to the Orsay, a former train station turned into a sumptuous museum. It is from here that Christos Markogiannakis invites you to embark on a very special journey—a journey through history and mythology, crossing paths with mass murderers, stalkers, cursed families, cannibals and serial killers. Murder is present on every floor, in every corner, exposing itself through numerous masterpieces as a gruesome form of art!
Applying the principles of criminology and art history, The Orsay Murder Club investigates and interprets a choice of some 30 works of art through a "criminartistic" lens. Created by prestigious artists such as Moreau, Cézanne, Carpeaux and Rodin, they all have a thing in common: they represent murder.
Each work will be treated as a crime scene and will lead to a fascinating investigation inspired by the principles of legal and forensic experts. Into what category does the murder fall? What are the factual and historical issues? Who are the victims? What portrait can be drawn of the perpetrator(s)? What is their profile, their background, their motive? Reaching our final destination—the truth—will depend on the often unexpected answers found to these questions.
---
Wed | April 10th | 1:00 | National Arts Club
Lunch w/Luke Barr
View video excerpt here.
Author Luke Barr discussed his new book Ritz  & Escoffier, in which he tells a tale replete with scandal and opulence.  In his book, Barr – author of the New York Times bestseller Provence, 1970 –  transports readers to turn-of-the-century London and Paris to discover how celebrated hotelier César Ritz and famed French chef Auguste Escoffier – the chef who invented the modern restaurant kitchen –  joined forces at London's Savoy Hotel.  There they created the modern luxury hotel and restaurant, where British high society and Americans – and both men and women – mixed, signaling a new social order and the rise of the middle class.  Per The Economist, "When you eat a Peach Melba, or drink a Grand Marnier, you have these men to thank; they coined the names, then popularized the concoctions. Ritz himself became not merely a byword for luxury but the actual word for it."
---
Wed | April 3rd |7–9 | Bagatelle
April in Paris |Fête
Almost 50 members, a good mix of junior and seniors, joined in the festivities as we celebrated the third anniversary of the Junior Member Launch, held in 2016 at Hotel Chantelle and last year at the Rendez -vous au consulat.
April in Paris, took us to the famed Meatpacking French night spot, Bagatelle. Julian, the DJ, and the staff provided an upbeat vibe and let us pretend to be in Paris for the evening.
We were also pleased to welcome members of our partner organization, the Swiss Ski Club.
---
Tues | March 12th | 6:30 | National Arts Club

Cocktail Français, Soirée parisienne, Reynaldo Hahn
What better way to welcome spring than with a Parisian Soirée Musicale with music of the very gifted Reynaldo Hahn. Patricia Forelle will bring a re-creation of a typical Fin de siècle French salon with chansons, music, and other delightful entertainment.
Reynaldo Hahn was a French-naturalized Venezuelan, best known as a composer. A child prodigy, Reynaldo made his début at the salon of the eccentric Princess Mathilde, Napoléon's niece, accompanying himself on the piano as he sang arias by Jacques Offenbach. As a conductor, Hahn specialized in Mozart, conducting the initial performances of the Salzburg Festival when the festival was revived after World War I. He then served as general manager of the Cannes Casino opera house in the 1920s and 30s. For many years he was the influential music critic of the leading Paris daily, Le Figaro.
Patricia Forelle, is a New York-based costume designer, social historian and member of the Paris American Club since 1998. She has been twice nominated for period costumes of the Brooklyn Ballet by the New York City Dance Awards. Her costumes have also been featured in Opera Lafayette productions.
---
Tues | March 5th | 1:00 | NAC

Mardi Gras Lunch w/John Moran
Prof. John Moran of NYU's French department will be joining us to discuss how the French language got to Louisiana, how it has survived there, and how people are helping it to flourish there today. He'll talk about his and his students' fieldwork in Louisiana and about the various governmental and non-governmental efforts to promote French in Louisiana today. You'll also get to hear how French is spoken in Louisiana. Plus we'll be featuring a Louisiana-themed menu. So what better way to celebrate Mardi Gras than with the Paris American Club?
---
Wednesday, Feb 27th, 7:00 pm

Château Village, 1 Minetta Street, Apt 2E
New Member Reception
(For members who joined in 2018/19)
---
Tues | Feb 12th  | NAC

Cocktail dînatoire & Soirée musicale with Jacques Schwartz-Bart, Jazz Saxophonist with piano accompaniment
Jacques Schwarz-Bart has been at the center of several musical revolutions: neo soul next to D'angelo and Erika Badu, New Jazz as a founding member of Roy Hargrove RH Factor. He outright created two surging new styles: Gwoka Jazz, and Voodoo jazz, reuniting jazz music with its Afro-Caribbean and spiritual origins. Jacques' impressionistic writing, powerful tone, and wide-ranging language – both lyrical and angular – have fueled a growing presence on the world stage.
---
Friday–Sunday, Feb 1–3, 2019
Ski Weekend in Vermont
We were very excited to partner again with the Swiss Ski Club of
New York to offer members and their friends the opportunity to ski in Vermont. The private lodge features 40 beds, sauna, fireplace, kitchen, bar…
---
Tuesday | Jan 15th | NAC
1:00 Lunch, Galette des Rois
Speaker: Frédérique Bedos
Followed by Annual Business Meeting
Menu
Golden beet salad with mousse de chèvre
Maple leaf duck breast, fingerling potatoes, endive
Galette des Rois
Calendar of Meetings 2019
Date & Day
Event
Speaker/Topic/Partner
Venue
Jan 15
Tues
Lunch
1:00
Annual Business Meeting
Galette des Rois
Frédérique Bedos
NAC
Feb 1-3
Fri-Sun
Ski
Weekend
Swiss Ski Club
Vermont
Feb 12
Tues
Cocktail dînatoire
7:00
La Chandeleur
Jacques Schwartz-Bart, Saxophonist
NAC
Feb 27
Wed
Reception
7:00
New Members
Château Village
Mar 5
Tues
Lunch
1:00
Mardi Gras
John Moran, NYU
French in Louisiana
NAC
Mar 12
Tues
Soirée
6:30
Cocktail Français, Soirée parisienne, Reynaldo Hahn
NAC
April 2
Tues
Théâtre
6:30
Cocktail Français, American Painters in Brittany
NAC
April 3
Wed
Fête
7:00
April in Paris
Bagatelle
April 10
Wed
Lunch
1:00
Luke Barr, Author
Ritz & Escoffier
NAC
May 14
Tues
Dinner
7:00
Christos Markogiannakis
Scènes de Crime à Orsay
NAC
June 9
Sun
Brunch
10:00
Roland Garros Finals
Monte's
June 14
Fri
Cabaret
7:00
Athena Music Foundation
NAC
June 20
Fri
Conference
7:00
HEC Private Equity Press Conference
NAC
July 14
Sun
Ball
6:30–11:00
Bal du 14 juillet
Central Park Boathouse
Aug 13 Tues
Drinks 6:00
Après-work, summer en ville
Le Baratin
Sept 15
Sun
Pétanque
1−5
Minetta Block Association
Minetta Street
Sept 18
Wed
Dinner 7:00
Eric Mourlot
NAC
Oct 16
Wed
Lunch
1:00
Pianist Tatjana Rankovich
NAC
Oct 29
Tues
Cocktail 6−8
Après-work Apéro
Le Baratin
Nov 12
Tues
7:00
Soirée d'automne
Margaux The Marlton
Dec 6
Fri
Visit & Apéro 5:00
Artist in Exile: The Visual Diary of Baroness Hyde de Neuville
NY Historical Society
Dec 11
Wed
Lunch
1:00
Elaine Sciolino
NAC
---
2018
Wednesday, December 12th | 1 pm

Lunch | National Arts Club
Speaker: Christopher Cerf
Christopher Cerf is an American author, composer-lyricist, voice actor, and record and television producer. He is known for his musical contributions to Sesame Street, for co-creating and co-producing the award-winning PBS literacy education television program Between the Lions, and for his humorous articles and books.
Since its first season in 1970, Cerf has played a significant role in the creation and production of the Sesame Street television program, most notably as a regular contributor of music and lyrics, and as the producer of many of its music albums. In the process, he has won two Grammy Awards and three Emmy Awards for songwriting and music production. Cerf also played a pivotal role in the ongoing funding of Sesame Street, founding and serving as the original editor-in-chief of Sesame Workshop's books, records, and toys division.
Before joining Sesame Street, Cerf spent eight years as a senior editor at Random House (co-founded by his father in 1927), where he worked with such diverse authors as George Plimpton, Andy Warhol, Abbie Hoffman, Ray Bradbury, Richard Fariña, and Dr. Seuss. In 1993, Cerf renewed his ties to Random House when he assumed the role of Chairman of the Modern Library's Board of Advisors.
---
Friday, November 16th | 4:45 pm
Delacroix | Met Museum with Page Knox | Meet Lobby Left Side
French painter Eugène Delacroix (1798–1863) was one of the greatest creative figures of the nineteenth century. Coming of age after the fall of Napoleon, he reconnected the present to the past on his own terms. Delacroix produced an extraordinarily vibrant body of work, setting into motion a cascade of innovations that changed the course of art. This exhibition is the first comprehensive retrospective devoted to this amazing artist ever held in North America.
The exhibition, a joint project with the Musée du Louvre, illuminates Delacroix's restless imagination through more than 150 paintings, drawings, prints, and manuscripts—many never before seen in the United States. It unfolds chronologically, encompassing the rich variety of themes that preoccupied the artist during his more than four decades of activity, including literature, history, religion, animals, and nature. Through rarely seen graphic art displayed alongside such iconic paintings as Greece on the Ruins of Missolonghi (1826), The Battle of Nancy(1831), Women of Algiers in Their Apartment (1834), and Medea about to Kill Her Children (1838), this exhibition explores an artist whose protean genius set the bar for virtually all other French painters.
---
Wednesday, October 17th | 6–8 pm
HEC Press Conference: The Future of Retail

National Arts Club
HEC Paris, a leading European business school that specializes in the fashion and retail business is hosting a panel that will include Etsy, TAYLRD, an HEC Paris Professor of Marketing Gachoucha Kretz, and several other major brands to discuss the future of technology in the retail space. Topics included: How technology changed the shopping experience & Big Data's new role in retail.
HEC Paris was ranked the second-best business school in Europe by the Financial Times' overall business school rankings in December 2016.
This program is presented by our Outreach Partner HEC New York and was followed by a networking cocktail.
---
Tuesday, October 16th | 6:30 pm

Le Cocktail Français | National Arts Club
Meet Martin Winckler: A Conversation
Born in Algeria, Martin Winckler was an American Field Service exchange student in Minnesota in the early seventies. For the past thirty years, he has published best-selling novels and non-fiction books whose subject is health care and medical ethics. He is also a cultural critic, who introduced American TV drama to French audiences in the late 1990s and early 2000s. He currently teaches fiction writing at McGill Medical School in Montreal, as well as humanities at Ottawa University's School of Medicine.
---
Wednesday, October 10th | 7 pm

Dinner | National Arts Club
Speaker: Philippe Ungar, French Writer and Audio Archivist based in Brooklyn.
Since 2001, Philippe has worked as an audio archivist for prestigious art foundations, art collections, museums and galleries in Europe and in the United States, including the Fondation Alberto and Annette Giacometti (Paris), the Tinguely Museum (Basel, Switzerland), the Niki Charitable Art Foundation (Santee, California), the Panza Collection Archives (Mendrisio, Switzerland) or the Lévy Gorvy Gallery (New York) among others. He has also published several books of interviews and biographies.
---
Thursday, September 20th | 6:00–8:00
Verodalla Studio at Mana Contemporary
888 Newark Avenue, Studio 302
Jersey City, NJ 07306
Mana is an easy ten-minute walk from the Journal Square PATH station.
About Verodalla
VeroDalla was born Véronique Anne Chabrolle, in the French village of Beaune, Burgundy, her father a scientist, her mother a co-owner of some of Burgundy's highly acclaimed vineyards. At the early age of ten, she was faced with catastrophic health challenges and, while hospitalized during a major surgery, brought back from the brink of death. She describes her experience:
"It's a state of mind where you feel everything is a part of a whole, everything is connected. You don't only see the light – you feel it, you live it, you are a part of it."
---
Sunday, September 16, 1:30–5:00

Palio & Pétanque
Minetta Street, Greenwich Village (Between Bleecker/Sixth Ave and Minetta Lane, West 4th Street subway stop)
You don't have to be good to play, instructions for beginners provided. As a matt
er of fact, you don't even have to play at all – come quaff some Ricard or rosé to wash down a buffet lunch provided by our local purveyors while watching the game and listening to classical guitar renditions by Nylon Wound.
Great weather made for a perfect day!
---
Tuesday, September 11, 7 pm

Dinner | National Arts Club
Guest Speaker: Page Knox
Columbia University Professor and Art Historian
Metropolitan Museum of Art
Page  discussed the upcoming Delacroix exhibit at the MET, which opens on September 17th.
"Just a note to second what others said on Tuesday night:  What a great speaker/presenter Page Knox was.  Catherine, you had asked about the perfect speaker – I would say she was it.  Congratulations!"
French painter Eugène Delacroix (1798–1863) was one of the greatest creative figures of the nineteenth century. Coming of age after the fall of Napoleon, he reconnected the present to the past on his own terms. Delacroix produced an extraordinarily vibrant body of work, setting into motion a cascade of innovations that changed the course of art. This exhibition will be the first comprehensive retrospective devoted to this amazing artist ever held in North America.
---
Sunday July 15
World Cup Finale Brunch
Monte's Trattoria | 97 MacDougal Street | Greenwich Village
Members and friends watched Les Bleus win the World Cup Finale on the big screen, while enjoying brunch and rosé de Provence. Vive l'amitié franco-italienne!
---
July 4th Barbecue and Pool Party

Members got together for an American family-style (with a French touch) Independence Day barbecue and pool party at the lovely country home of members Catherine and Nick.
Football and pool polo were the order of the day, as well as sumptuous desserts, thank you Claire, Catherine and Dening!
What wonderful afternoon –  fabulous food, fun festivities, and great conversations. Thank you so very much to Catherine and Nick for being such gracious hosts. Looking forward to seeing you all again soon – let's hope for a celebratory World Cup!
-Bayly, Fabrice, Isabelle et Jim
Thank you all as well. It was a most lovely day. I'm so grateful to be a new member of the Paris American Club. Looking forward to all that is yet to come!
-Val
An absolutely awesome day! I was in my element! Merci John, you are creating a vibrant and powerful community, which recognizes itself in a strong link to the French language and French culture! Bravo!
-Jean
Thank you, John, for inviting me and thank you, Catherine and Nicolas for hosting and for welcoming us into your beautiful home. As a naturalized American citizen from Panama, I've always enjoyed spending the 4th of July in a less traditional setting, but this takes the cake! Literally, Claire, your cake was amazing! I feel so privileged to have been included. What a great group of people. I've made some wonderful new friends, vive la France 🇫🇷! That's my best Panamanian French.
-Mireya
Claire, your cake was amazing, since I own the table in which you placed the canelés, I took the liberty to « déguster » each or most of them. Sorry but thank you 🙂 Les financiers!!!!! I have been eating all that was left behind! I can't believe you all left empty handed! It was a very nice day thanks to you and John! Thank you and merci et bizous.
-Catherine
Thank you for hosting, and all the prep! Everything was delicious and really well organized as the company was delightful. See you all very soon.
-Claire & Dave
Grand merci à tout le monde ! C'était un vrai plaisir ! I look forward to our upcoming events together.
-Jack
Merci beaucoup Catherine & Nick, John, Véronique, Johanna, Gonzague, Matthieu et Rick pour l'organisation de ce July 4th très réussi !
-Alexandre
Thanks to gracious hosts and our Club President!  Nice to mingle with everyone. It was a pleasant day!
-Dening
---
Wednesday | June 13th | 1:00

Lunch | Le Coq Rico
Prosper & Martine Assouline
Assouline Publishing
"We created this company to be the first luxury brand on culture. We wanted to supply everything for a contemporary library; we started working with top perfumers for scented candles, with Goyard for a book trunk, with Chanel on a quilted leather slipcase, and so on. We love and believe in books more than everything else, but we also want to extend our vision to create all that can be expected in a chic and personalized library. Our digital world goes faster than ever and nothing remains of it, but books are the solid part of our past and present. They also are beauty. For us, books are a matter of intellect and emotion, of heritage and innovation. Because information is not only about today, and the past is a sensational source of inspiration."
Le Coq Rico (30 East 20th Street)
The original Le Coq Rico (The Bistro of Beautiful Birds) is located on Monmartre's Rue Lepic in Paris. Each Le Coq Rico pays tribute to responsibly raised whole-animal poultry. This restaurant is Westermann's ode to the local terroir, expressed though the flavors of wild and noble birds. Westermann spent more than a year traveling across the Northeast, particularly through the Hudson Valley and Pennsylvania, to meet farmers and learn their poultry raising philosophies. "Fowl is a world unto itself," noted Westermann. "The flavor and texture change depending on the region, breeder, age, and style of farming."The result of this exchange stands today as Le Coq Rico, NYC. This is Westermann's first restaurant in the United States. Westermann teamed with internationally renowned hospitality architects Pascal Desprez, who also designed the original Le Coq Rico. This is Desprez's fifth project with Chef. Le Coq Rico occupies the street front of the landmarked Gabay building, originally constructed in 1915. The restaurant features a commissioned work by the celebrated American visual artist, Doug Fitch, who created a rooster which forms the identity of Le Coq Rico.
---
Friday | June 22nd | 7:00
French Rendez-vous au Consulat


May 23rd, 6:30–9:00
Consulate General of France in New York

Some 130 members and friends mingled and danced, taking part in a Swing Dance lesson, singing the national anthems, enjoying hors d'oeuvres from Tastings,  Jambon de Bayonne, Chandon Sparkling, and Maiden + Liberty wines. A check for $1,000 was presented to Stu  Chasabenis of the Boerum Hill School for International Studies. We're sorry if you didn't register earlier for this sold-out event. View the program here and see photos, of what you missed.
---
Wednesday | May 9th

Dinner | National Arts Club
Guest Speaker: His Excellency, 
Ambassador François Delattre
An old friend of the Paris American Club, we have had the privilege of Ambassador Delattre's company and shared insights on the state of the world over the years and were glad to warmly welcome him back.
He spoke of the differences on some issues and yet the many areas of cooperation between France and the current American administration.
We also had the pleasure of a piano prelude by François-Xavier Poizat, of Chinese, French and Swiss origins and a graduate of the Juilliard School. In addition to performing on renowned stages in over 22 countries, Poizat is director of the International Puplinge Classique Festival in Geneva.
---
Visitors to Versailles 1662–1789
Friday, April 27th, 4:45
Page Knox guided us through this extraordinary exhibit, featuring our club's spiritual founder, Benjamin Franklin.
---
Wed, April 11, 2018 | 1:00
National Arts Club
 |  Speaker: Yannick Benjamin
Special Tasting: Jambon de Bayonne with Florane Gambert
New Yorker Yannick Benjamin is head sommelier at the University Club and lead lecturer for Saturday seminars at Le Du's Wines in the West Village. A visit to Bordeaux at 13 inspired Benjamin to pursue wine as a career, and he went on to work at Le Cirque, Oceana, Jean-Georges, and Atlas before becoming a sommelier at Felidia and Atelier at the Ritz-Carlton.
In 2003, a car accident left Benjamin paralyzed below the waist. He quickly adapted, outfitting his wheelchair with a table that allows him to continue to perform the tasks required of his profession.
Beyond the world of wine, Benjamin works tirelessly on behalf of his nonprofit organizaion, Wheeling Forward, whose mission is to provide guidance and resources to disabled individuals, focusing on education, employment, wellness, community integration, housing acquisition, and personal fulfillment.
---
Tuesday, April 3, 2018 | 6–8

Mingle with Members 
OCabanon | 245 West 29th Street | Cash Bar
No reservations were required.
After the hors d'oeuvres, over a dozen of the 30+ attendees stayed on to share a couscous and dessert together. We hope to do these type of casual events more often in the future.
---
Wednesday | March 28 | 6:30

New Member Reception
Home of member Alicia Castro-Leal Harper
New members were officially welcomed  into the club and awarded their pins.
"Thank you for a lovely membership cocktail the other night. It was a pleasure to meet you in person and I found your group so warm and welcoming to us new members. I'm looking forward to getting more involved in the coming weeks and months."
---
Wednesday | March 14th | 7:00
Dinner | National Arts Club

Elizabeth King
Director of Communications
Lycée Français de New York
A writer and reporter by training and a Francophile at heart, Elizabeth is thrilled to be sharing stories on the vibrant and unique community of students, faculty, alumni and families of the Lycée Français de New York.
---
Alex Earles, Esq.

Development Manager
International Rescue Committee
The International Rescue Committee, founded in France, responds to the world's worst humanitarian crises and helps people whose lives and livelihoods are shattered by conflict and disaster to survive, recover, and gain control of their future.
---
Tuesday | February 13th | 1:00 (Note new time)

Mardi Gras Luncheon
National Arts Club
Ambassador Nargess Saidane
Permanent Observer for the International Organization of La Francophonie to the United Nations since August, Narjess Saidane most recently worked for the United Nations Development Programme's (UNDP) Programme of Assistance to the Palestinian People, serving from 2013 to 2017 as Deputy Special Representative of the Administrator based in Jerusalem.
Ms. Saidane holds a bachelor's degree in political science and African studies from the University of Minnesota in the United States, a master's degree in political science and Middle Eastern studies from the Institute of Political Studies in Aix-en-Provence, France, and a post-graduate certificate in urban and regional planning from Rutgers University, United States. She speaks English, French, Arabic and Portuguese, is married with two children and resides in Westchester.
Mardi Gras Menu
Fried southern oysters and grilled artichoke
Crayfish and andouille gumbo
Bananas Foster
---
Friday–Sunday, Feb 2–4

Ski Weekend
We were very excited to partner with the Swiss Ski Club of New York to offer our members and friends the opportunity to ski in Vermont. The private lodge features 40 beds, sauna, fireplace, huge kitchen, bar, etc… A good time was had by all.
---
Galette des Rois Dinner
Wednesday, January 10th
National Arts Club
6:30 pm Annual Business Meeting
7:00 Dinner: Soupe à l'oignon, filet mignon aux champignons sauvages, sauce bordelaise, surprise du chef.
Catherine Barba, Founder, Catherine Barba Group

Born in 1973 in Rueil-Malmaison in Île-de-France, Barba is the granddaughter of a poor family of Spanish immigrants. Her parents, however, prospered as managers: her father at Esso and her mother at Technip. She studied business at the École supérieure de commerce de Paris, graduating in 1996.
In 1995, while working as an intern at Technip in the United States, she became interested in the Web. As a result, on graduating she headed OMD's newborn internet department until 1999 when she joined IFrance where she was managing director until the company was acquired by Vivendi in 2003. She then set up her own internet shopping company, CashStore, which in 2010 she sold to Plebicom with its 500,000 users and 1,200 e-Business partner sites. She also developed a digital commerce consultancy, Malinea, which she sold to vente.privée.com in 2011. In September 2012, she founded Catherine Barba Group which assists global retailers develop omnichannel strategy and customer service in the mobile environment.
In addition to her business interests, Barba is a strong supporter of women in technology. In recent years, she has organized and contributed to events such as La Journée de la Femme Digitale (Digital Women Day).
In 2011, Catherine Barba received the title of Femme d'Entreprise en Or (Golden Businesswoman), consolidating her reputation as a pioneer of the web.
---
Calendar of Events 2018 Meetings
Date & Day
Event
Speaker/Topic/Partner
Venue
Jan 10
Wednesday
Dinner
6:30
Annual Business Meeting
Galette des Rois
Catherine Barba, Catherine Barba Group
National Arts Club
Feb 13
Tuesday
Mardi Gras Lunch
1:00
Nargesse Saidane, Ambassadeur de la Francophonie aux Nations Unies
National Arts Club
March 14
Wednesday
Dinner
7:00
Sean Lynch, Head of School, LFNY
National Arts Club
March 28
Wednesday
Reception
7:00
New Members
By Invitation
Private Residence
April 11
Wednesday
Lunch
1:00
Yannick Benjamin & Jambon de Bayonne
National Arts Club
April 27
Friday
Exhibit
5:00
Visitors to Versailles with Page Knox
Met
May 9
Wednesday
Dinner
7:00
Ambassador François Delattre
National Arts Club
May 23
Wednesday
Fête
7:00
Rendez-vous au Consulat
French Consulate
June 13
Wednesday
Lunch
1:00
Prosper Assouline
Coq Rico
July 4th
Wednesday
11:00-5:00
Barbecue & Pool Party
Members Only
Transportation TBA
South Salem
July 12
Thursday
Ball
6:30–11:30
CAFUSA Bastille Ball
404 Tenth Avenue
July 15
Sunday
Brunch
11:00 am
World Cup Final
Monte's Trattoria
August 22
Wednesday
Summer Social
6:00–8:00
French-American Chamber of Commerce
Long Island City
Sept 11
Tuesday
Dinner
7:00
Page Knox, Delacroix
National Arts Club
Sept 16
Sunday
Pétanque
2−5
Minetta Block Association
Minetta Street
Oct 10
Wednesday
Dinner
7:00
Philippe Ungar
National Arts Club
Oct 27
Saturday
Pastry Lesson
2:00
Simon Herfray
French 'Encas
Nov 6
Tuesday
Soirée
7−9:30
Soirée d'automne
Ophelia Beekman Tower
Dec 12
Wednesday
Lunch
1:00
Christopher Cerf
National Arts Club
---
2017
Cocktail de fin d'année
Friday, December 15th, 7:00 pm
Cocktail de fin d'année holiday party with EINY at the French Consulate.
---
Rodin au MET
Friday, December 8th, 5:00 pm
Metropolitan Museum of Art
Private tour by Page Knox, followed by a glass of bubbly.
On the centenary of the death of Auguste Rodin (1840–1917), The Metropolitan Museum of Art celebrates its historic collection of the artist's work.
Tour host Page Knox is an adjunct professor in the Art History Department of Columbia University, where she received her PhD in 2012. She is a Contractual Lecturer for the Education Department at the Metropolitan Museum of Art, where she gives public gallery talks and lectures in special exhibitions as well as the permanent collection and teaches membership classes.
---
Award

December 7th, 2017
John Bennett was honored and deeply touched to receive La Médaille de Reconnaissance (de ses services exceptionnels) in the presence of the Consul General of France, Anne-Claire Legendre, from the Comité des Associations Françaises de New York, voted on by this grouping of some 75 French organizations, for his work as president of the Paris American Club.
Accepting in the name of the club's board, committees and members, who have supported the work of fostering French-American friendship and have seen membership double in the past two years, he pledged to continue work with the French associations, as l'union fait la force.
Since starting studies of the language of Corneille, Racine and Molière in high school in Newburgh, NY, through his year at La Faculté de lettres in Nice, where he was called "Jean-François, plus français que les Français" and as president of Le Cercle Français and Les Bateleurs at Georgetown University and work at Berlitz and Alouette, John has championed the cause of Franco-American friendship. He also recognized his 99-year old mother, who wanted to be a French teacher, for encouraging him in his studies.
---
Dinner

December 6th, 2017
National Arts Club
Speaker: Christos  Markogiannakis
The Louvre Murder Club, Editions Le Passage
Guest of Honor: Her Excellency Ambassador Maria Theofili, Permanent Representative of Greece to the United Nations and former Ambassador to France.
Christos Markogiannakis was born in 1980 in Heraklion, Greece. He studied law and criminology in Athens and Paris and worked for several years as a criminal lawyer. Author of crime novels and "Criminartistic" installations, mixing art and crime, he currently lives in Paris where he conducts research on the representation of murder in art.
« It is erudite yet easy to read, often brilliant and sometimes funny. It is being read like a thriller. Blood flows over the painting rails but fortunately, Christos Markogiannakisis conducting the investigation!» Le Monde du Livre, Le Monde

« We can visit a museum like the Louvre a 1000 different ways, but the thread chosen by this book is particularly passionate: crime! » La Libre Belgique
Menu
Brie-en-croûte
Pan-roasted duck with dried cherries
Chef choice & macarons by French 'Encas
---
Blind Tasting

Thursday, November 30th, 7:00 – 9:00 pm
L'Organisation de la Francophonie
A wine expert, Matthieu Guillot, talked about how to appreciate French (and American) fine wines with a blind tasting, quiz, and gifts for the lucky ones.
---
Soirée d'automne
November 7th, 2017
Barawine
View proposed menu here
Read Harlem's French Renaissance
"Merci pour votre invitation. J'ai été ravi de partager ce moment chaleureux avec vous et serai heureux de le faire à nouveau.
Toutes mes félicitations pour votre action envers les jeunes français et américains. C'est l'avenir de l'amitié entre nos deux peuples qui se joue."
Jérôme Henry
Consul adjoint
Chef de chancellerie
Consulat Général de France à New York
"Thank you for another fantastic event last night."
"La soirée d'hier soir était un succès! merci. Mon amie Audrey va prendre son membership. J'en suis ravi."
"I had a great time last night. I liked the place and the organization. Foods and drinks were delicious. I heard some people found the place a little packed. But my opinion is, because we were packed, the event was great."
"Merci pour la soirée d'hier. Top!! Bravo!"
"Wanted to thank you for work you put into planning last night's soirée. A great time was had by all."
"Merci pour cette super soirée à Barawine."
"Cher John, Great event."
"Event was definitely great, there was such a nice atmosphere… I cannot explain exactly why but people (and myself) really enjoyed it. PS: In my opinion, there was definitely a space issue regarding our usual comfort standards, but it ended up being the least of my concern as the party went…"
---
PAC aux fourneaux

Saturday, October 28, 2017
Members and friends sharpened their cooking skills "at the stove" with this hands-on cooking lesson with Chef-Owner Abigail Hitchcock of Camaje, a cozy bistro on a quiet block of MacDougal Street in the heart of Greenwich Village. There was a fun food quiz with prizes!
---
Mentoring Program Launch Dinner
Tuesday, October 3rd, 2017

National Arts Club
Just as Benjamin Franklin had the critical task of enlisting France's aid for the American cause, and our forebears in 1940 engaged in garnering American support for France against totalitarianism during World War II, we too have important work before us. Ours is to keep the torch of friendship burning brightly between France and the United States, at a time when some leaders on both sides of the Atlantic flirt with isolationism and divisiveness.
Dr. Irene Finel-Honigman of Columbia University launched our new Mentoring Program.
Oriented towards personal, professional, and social development within a one-on-one relationship, the Mentoring Program is an effective way to strengthen friendships and develop the best practices of French and American cultures, while at the same time, providing a unique benefit of club membership.
Gonzague Leroux, Chair and Ludovic Dubrana and Quentin Marchal, members of the Mentoring Committee, explained details of the program.
Mentor Véronique Chabrolle and Mentee Romain-Alexis Bouché discussed their progress in the first pilot program.
Please support this program by volunteering to be a mentor or mentee. Further information may be found on the Outreach, Mentoring Program page.
---
Palio & Pétanque on Minetta 

Sunday, September 17th, 3:00–5:00
1 Minetta STREET
Siena, France and Minetta Street
Siena, home of the Palio, and Avignon, home of the popes from 1309 to 1377, are sister cities. St. Catherine of Siena helped persuade Pope Gregory XI to move his court back to Rome.
The first modern Palio, a horserace in the Piazza del Campo, or main square of Siena, was
held in 1633. Today, the Palio is held on July 2nd, Palio di Provenzano, and August 16th, Palio dell'Assunta. Ten horses and riders, bareback and dressed in the appropriate colors, represent ten of the seventeen contrade, or city wards. Each has its own colors and flags. Jockeys ride bareback, the three laps take no more than 90 seconds, but the preceding Corteo Storico, or medieval pageant, goes on for more than two hours. It is the horse that wins, even if its jockey is thrown off his horse!
The night before, each contrada holds a rehearsal victory banquet at long tables with candles, violins and some dozen courses and wines before the horse is taken in
to the neighborhood church to be blessed. Having attended one of these street feasts, I was inspired to create the "Palio on Minetta" in 2009, our version, sans cheveaux, of the victory dinner, with donations of food and wine from local purveyors. Proceeds go to the Minetta Block Association, which endeavors to improve the quality of life on the block and neighborhood. 1 Minetta Street is the official address of the Paris American Club.
Legend has it that Catherine de Medici of Florence, not far from Siena, and wife of Henri II, introduced the fork to the French court. So you see, there are many reasons for the Paris American Club to play pétanque at the Palio on Minetta!
We thank our generous sponsors:
---
Dinner, September 14th, 2017

National Arts Club
Speaker: Emmanuel Roux, Special Representative of INTERPOL to the United Nations
A French senior police officer, with a 25 years' experience in the French National Police, Emmanuel Roux now leads the INTERPOL UN Office, with a wide focus in areas such as Counter-Terrorism, Prevention of Illicit Wildlife and Firearms Trafficking and Drug Trafficking, through the promotion of INTERPOL's police capabilities, included but not limited to databases and information sharing platforms. Prior to this position, he was the Head of the French Chiefs of police Association in France, where he was responsible for high level negotiations with the French National Police and political authorities.
---
Wednesday, August 23rd, 6:30-8:30 pm
FACC Summer Social at the Boat Basin Cafe
Members and friends of the Chamber and PAC enjoyed the Summer Social, blessed this year with exceptional weather!
---
Tuesday, July 11, 2017, 6:30
Pre-Bastille Cocktail Dînatoire
Le District, Brookfield Place
230 Vesey Street at North Cove Harbor (WFC)
With all of les fêtes populaires, over 3o members gathered for a very civilized Bastille Day cocktail dînatoire along the banks of the Hudson at the French version of Eataly.
Sunday, July 9th, 12-5 pm
FIAF Fête de la Bastille
East 60th Street (Between Lex & Fifth Aves)
Over 200 people visited our booth, hosted by members Nina Betancourt, Charles and Marion Conwell, Terry Bennett, and Hilary James.
Cabaret Français
Thursday, June 15th, 6:30 pm
Members of the Paris American Club joined forces with members of Le Cocktail Français of the National Arts Club for a French buffet dinner with French wines – bien sûr – and tour de force cabaret performance by Jean Brassard. An exquisite evening of delicious food and drink with spectacular entertainment.
---
Sunday Brunch, June 11th, 10:30−1:00

French Open on the big screen
Monte's Trattoria, 97 MacDougal Street
The Paris American Club was excited to host its second Young Members event.  A French/Italian brunch was served with Bloody Marys and rosé de Provence, while watching the Men's Finals on the big screen at Monte's upstairs dining room. Members played interactive tennis trivia games. Overall, it was a win for everyone that took part in the event.
Le brunch pour la finale de RG était top.
–Numa Briet
---
Thursday, May 4th, 2017
Luncheon

Guest Speaker: Arnaud de Saignes
Managing Director – Domaine Chandon California
"Born French, raised in California" was the topic of Arnaud de Saignes' talk on Domaine Chandon in the Napa Valley.
Arnaud discussed the brand's roots in France and development in the United States, its products and savoir-faire in wine production. He also compared the differences among sparkling wines around the world, including Champagne, Prosecco, and of course, California bubblies.
Finally, speaking on l'art de la dégustation, our members and guests were invited to enhance their tasting experience while being treated to Chandon Rosé en apéritif and an Etoile demi-sec with dessert.
---
May 2nd, 2017
Young Member Launch Party

Hotel Chantelle
92 Ludlow St
The Paris American Club proudly presented the launch of its Young Members Committee with a party on May 2nd at the Hotel Chantelle! Some 75 American Francophiles, French people who love the USA, members and friends celebrated with Chloé Perrier and her jazz ensemble, featuring wine, hors-d'oeuvres, a networking/mingling quiz, CEO tips, and a swing dance introduction lesson by Spencer Weisbond. The new PAC Mentoring Program was introduced.
---
April 4th, 2017, Tuesday, Dinner, 7:00 pm
Guest Speaker: Dean Foster
"HOW CULTURES THINK: My Adventures Managing the Mindsets of French and Americans"
We all know about the historic trans-Atlantic love affair between French and Americans: the American enchantment with the finely-tuned French way of life and the French fascination with the breezy freedom of American individualism.  But, as with all love affairs, there is a flip-side: classic ongoing misunderstandings between these two old friends, continue to mystify and sometimes infuriate, on both sides.  And the source of this ongoing dilemma is cultural.  While so many things bind France and the US together, there are hidden cultural differences, deeply rooted in each respective culture, that cause us to see the world through different lenses, to think and act differently in very significant ways.
Dean Foster is a well-known cross-cultural expert and author, with over 30 years experience advising and consulting worldwide with businesses and governments on the unseen cultural differences that can de-rail even the best-intended deal, discussion…or dinner-party.  In this talk, Dean shared some of his adventures helping to bridge French/American cultural differences, and drew some possibilities on how both countries might leverage their differences to help each other better survive the latest French/American similarity: the Trump/LePen phenomenon.
---
February 28, 2017 Mardi Gras Luncheon

Guest Speaker: Dr. Irene Finel-Honigman, Columbia University
For Mardi Gras, our club member, Irene Finel-Honigman was our speaker on the topic: "When Paris went Trump: Napoleon III era of profits, police and parties", a discussion of  the Second Empire, derided as illegitimate, vulgar and censorious, yet judged as France's leap  into capitalism, finance and global reach.
Dr. Finel-Honigman previously served as a research scholar at SIPA and adjunct professor in the MBA program at Johns Hopkins University. From 2001-2008, she taught European Union political and financial history and policy in the Institute for the Study of Europe at SIPA.
Finel-Honigman served as senior adviser on finance policy at the United States Department of Commerce during the Clinton administration. Her responsibilities included the introduction of an initiative on the European Monetary Union and its implications for U.S. competitiveness.
Finel-Honigman's book, A Cultural History of Finance (Routledge, Taylor and Francis, 2010), examines the societal and intellectual sources of the 2008 financial crisis within the historical context of European and American financial culture. Her last book, written with Fernando Sotelino, is International Banking for a New Century (Routledge). Finel-Honigman has published extensively on European financial and corporate issues, international relations and French intellectual and financial history. She is editor and an author of European Monetary Union Banking Issues: Historical and Contemporary Perspectives (JAI Press, 2005). She regularly provides commentary for French, Belgian, Russian, and U.S. media, including CNN, WNYC, Bloomberg, and other television outlets.
View photos here or visit the Gallery page.
---
February 2, 2017 La Chandeleur Luncheon
Guest Speaker: Guy Sorman, France-Amérique

We were pleased to welcome Guy Sorman and his team, among the Paris American Club members and their guests.
Dr. Sorman is a leading French intellectual and author, who has written more than 25 books on social, economic, and global affairs.
In 2013, Dr. Sorman became president of the monthly magazine France-Amérique, building on a long career in publishing. (France-Amérique offers a 15% discount on subscriptions to Paris American Club members through our business partner outreach, request code to subscribe.)
Sorman received PhD degrees from the Institute of Political Sciences in Paris in 1964 and from the National School for Oriental Civilization in 1965 before attending the National School of Public Administration (ENA) from 1966-1969. From 1970 to 2000, Dr. Sorman was a professor at Paris University, Institute of political sciences, teaching economics and political philosophy. He has also served as a visiting scholar with the Hoover Institution at Stanford University.
In 1979, Dr. Sorman founded International Action against Hunger, of which he is honorary president. Since 2004, he has been a member of the French National Commission for Human Rights.  Dr. Sorman has served in political capacities currently as Chairman of the Boulogne-Billancourt's Economic council and previously as the city's Deputy-Mayor in charge of culture and science; economic adviser to the French Minister for foreign affairs and the Prime Minister of France; and chair of the India France Economic Council.
Dr. Sorman has received the highest distinctions in France (Légion d'honneur), Brazil (Southern Cross), Argentina (Order of May), and Spain (Excelencia Europae).
View photos here or visit the Gallery page.
---
January 12, 2017 Luncheon
Guest Speaker Célhia de Lavarène, a journalist and a writer, was interviewed by PAC member Francis Dubois about her work with the U.N. and her new book: Les étoiles avaient déserté le ciel.
Stu Chasabenis, Director of Admissions of the Boerum Hill School for International Studies explained the great development of the establishment, and received the donation of 1,000 dollars towards the school on behalf of the Paris American Club.
Thank you to Ms. Hélène Ringot, Deputy Consul of Social Affairs of the French Consulate, and Ms. Nathalie Lacroix, Director of Albertine, for being part of the Club's first luncheon of the year.
View photos here or visit the Gallery page.
Calendar of Events 2017 Meetings
Date
Event
Speaker/Topic/Partner
Venue
Jan 12, Thursday
Business Meeting &
Luncheon, 12:30
Galette des Rois
Celhia de Lavarène, UN Peacekeeping Missions & Robert Hansen, School for Int'l Studies
National Arts Club
Feb 2, Thursday
Luncheon, 12:30
La Chandeleur
Guy Sorman
France-Amérique
National Arts Club
Feb 28, Tuesday
Luncheon, 12:30
Mardi Gras
Dr. Irene Finel-Honigman,
Columbia University
National Arts Club
March 21, Tuesday
Reception, 7:00
New Members
Private Residence
April 4, Tuesday
Dinner, 7:00
Dean Foster, Cross Cultural Associates
National Arts Club
May 2, Tuesday
Party, 6:30–9:30
Young Member Party
Hotel Chantelle
May 4, Thursday
Luncheon, 12:30
Arnaud de Saignes, Domaine Chandon California
National Arts Club
May 19, Friday
Dinner, 7:00
Young Member Induction
Château Village
June 11, Sunday
Brunch, 10:30–1:00
French Open on the Big Screen
Monte's Trattoria
June 15, Thursday
Dinner, 7:00
Cabaret français
National Arts Club
July 1, Sunday
First World War Centenary, 3:00–6:00
Volunteers needed
Central Park
July 9, Sunday
Fête de la Bastille FIAF 12:00-5:00
Volunteers needed at booth
East 60th Street
July 11, Tuesday
Pre-Bastille
Happy Hour
6:30–8:30
Cocktail dînatoire
Visite au District
Le District
July 13, Thursday
Bastille Day Ball
6:30–10:30
Chloé Perrier and
DJ Olivier Meiji
404 Tenth Avenue
August 23, Wednesday
Summer Social
6:00–8:00
French-American Chamber of Commerce
96th Street Boat Basin
Sept 14, Thursday
Dinner, 7:00
Emmanuel Roux, INTERPOL, Special Representative to the UN
National Arts Club
Sept 17, Sunday
Pétanque, 3−5
Minetta Block Association
Minetta Street
Oct 3, Tuesday
Dinner, 7:00
Dr. Irene Finel-Honigman launches the PAC Mentoring Program
National Arts Club
Nov 2, Thursday
Cocktail, 7:00
France-Amérique
Consulat de France
Nov 7, Tuesday
Soirée, 7−9:30
Soirée d'automne
BARAWINE, Harlem
Dec 6, Wednesday
Dinner, 7:00
Christos Markogiannakis, The Louvre Murder Club, Editions Le Passage
National Arts Club
Dec 8, Friday
Tour and Champagne, 5:00
PAC au MET avec Rodin, Lecturer Page Knox
Metropolitan Museum of Art
Dec 15, Friday
Holiday Cocktail, 7:00
Ecole Internationale de New York
Consulat de France
---
2016
Calendar of Events 2016 Meetings
| | | | |
| --- | --- | --- | --- |
| Date | Event | Speaker/Topic | Venue |
| Jan 7 | Luncheon | 12:00 Business Meeting & Anthony Lacoudre | National Arts Club |
| Feb 4 | Luncheon | E. J. Simon | National Arts Club |
| March 3 | Luncheon | Marc Levy | National Arts Club |
| March 15 (Tuesday) | Reception | New Members | Private residence |
| April 7 | Luncheon | Philip Berry | National Arts Club |
| May 5 | Luncheon | Charles-Edouard Catherine | National Arts Club |
| June 1 (Wednesday) | 75th Anniversary Luncheon | Ambassador Jane Hartley and Consul General Bertrand Lortholary | National Arts Club |
| July 11 (Monday) | Pre-Bastille Day Happy Hour 6-8 |   | Brasserie Rhulmann (Rockefeller Center) |
| August 11 | Summer Networking |   | TBD |
| Sept 8 | Luncheon | Laurent Drouhin | National Arts Club |
| Oct 6 | Luncheon | TBD | National Arts Club |
| Nov 1 (Tuesday) | Soirée |   | Le Colonial |
| Nov 17 | Beaujolais Nouveau |   | TBD |
| Dec 8 | Dinner | Adam Gopnik | National Arts Club |
Dinner with Adam Gopnik
Thursday, December 8th | National Arts Club

We had the pleasure to welcome Adam Gopnik to conclude the Club's last event of the year 2016. A staff writer for the New Yorker since 1986, he discussed his book, a collection of essays on cooking and eating, The Table Comes First: Family, France, and the Meaning of Food.
From the author of Paris to the Moon, this beguiling tour of the morals and manners of our present food mania, is in search of eating's deeper truths.
Never before have we cared so much about food. It preoccupies our popular culture, our fantasies, and even our moralizing. With our top chefs as deities and finest restaurants as places of pilgrimage, we have made food the stuff of secular seeking and transcendence, finding heaven in a mouthful. But have we come any closer to discovering the true meaning of food in our lives?
With inimitable charm and learning, Adam Gopnik takes us on a beguiling journey in search of that meaning as he charts America's recent and rapid evolution from commendably aware eaters to manic, compulsive gastronomes.
Thank you to our sponsors for this special evening: Maiden + Liberty and Bache-Gabrielsen for their delicious wine and great cognac!
View photos here or visit the Gallery page.
Soirée d'automne
Tuesday, November 1st | Le Colonial
We were delighted to welcome Ms. Anne-Claire Legendre, our new Consul General of France in New York, at her first official visit to our club.
"I know that this event is now a tradition which sets the month of November under the sign of the Franco-American friendship. I am proud to go back to this tradition initiated by my predecessors. I do hope that this first encounter will be the first of many others to come."
–Anne-Claire Legendre
Long-time friends, new members and guests shared a moment of conviviality, over a glass of champagne or wine, and hors d'oeuvres for a successful cocktail party.
View photos here or visit the Gallery Page. Read complete address here.
"Je t'aime, moi non plus…"

France-Amérique's Fall Cocktail
Wednesday, October 19th, 2016
Consulate General of France
This  co-sponsored event is an example of the Paris American Club's outreach initiatives and was reserved for Members in Good Standing. Kindly consult the membership pages of the website for information about joining.
View photos here or visit the Gallery Page.
---
Bilingual Education Fair

Saturday, October 15, 2016
PAC shared a booth with Alouette Communications at Hunter College, where French Morning hosted some 60+ international school and educational provider exhibitors, drawing 700 attendees.
John Bennett was interviewed by Chams Linkpon, which was aired on TWC, FIOS and RCN.
View video here or visit the Gallery Page.
---
October 6th, 2016 Luncheon    
Artips Co-Founder & CEO Coline Debayle and Agathe Joly, International Partnerships & Development Manager, talked about Artips, short stories in French or English about artists and artworks that appear in your inbox three times a week and can make for good conversation starters at the next Paris American Club event. Subscribe here.
Their presentation showed how a start-up idea garnered backing from major corporations and offers educational opportunities for museums and schools. It also highlighted the club's efforts to combine members' classic interest in art with modern technology and business.
Coline Debayle, the Art Detective
Coline uses her investigative skills to uncover hidden secrets about art. Applying her degrees in business and political science, she builds partnerships and explores opportunities for Artips.
Agathe Joly, the Museum Explorer
An Art History buff, Agathe originally came to Artips to write about the hidden secrets she learned in the ivory tower. Today she is seeking new opportunities with museums, galleries and anyone who wants to share art with the world.
One of our members writes: "Thank you very much for yesterday's luncheon. The Artips adventure was quite stimulating and inspiring to hear."
View photos here or visit the Gallery Page.
---
September 8th, 2016 Luncheon
Laurent Drouhin, interviewed by Rick Schine of Bloomberg News
Laurent Drouhin, brand ambassador and North American sales and marketing director, moved from France to New York for his family's wine business.
"Whether by temperament or luck, or a felicitous combination of both, the Drouhins have achieved what many family-run companies find difficult—even impossible—to pull off: They have not only maintained the family business but have expanded and improved upon it, in terms of land and wines, as well as sales.
The domaine was founded in 1880 by his great-grandfather, Joseph Drouhin, who was all of 22 when he moved from Chablis to Beaune. Though he never purchased any vineyards, only grapes, his son Maurice acquired quite a few, starting in 1919. One of those was Beaune Clos des Mouches."
–Lettie Teague, The Wall Street Journal
View photos here or visit the Gallery page.
---
July 11th, 2016 Pre-Bastille Happy Hour

Brasserie Ruhlmann
Old friends got together informally and networked with new ones over wine and selected hors d'oeuvres.
View photos here or visit the Gallery page.
---
June 1st, 2016, 75th Anniversary Luncheon
National Arts Club
Guests of Honor:
From Paris via Skype: Ambassador Jane D. Hartley 
In New York: Deputy Consul General Bernard Faro
Ambassador Jane D. Hartley's remarks.
Deputy Consul General Bernard Faro's remarks.
American Club of Paris President Joseph Smallhoover's remarks.
View Peter Hurtwitz's video toast.
Read the article in French Morning here.
View photos here or visit the Gallery page.
The American Club of Paris, founded in 1903 and one of the oldest non-diplomatic American institutions in France (and perhaps the world), has the dual purpose of providing Americans living in and around Paris with opportunities to meet, and at the same time, to preserve the special ties that the United States has had with France for more than two centuries.
The Paris American Club began informally in 1940 as American expatriates, many members of the American Club of Paris, returned to New York during the Occupation. Participants, approximately half French and half American or other nationalities, hail from business and diplomatic circles, the arts and education.
The activities and purpose of both Clubs preserve a tradition begun in 1777 by Benjamin Franklin's "Sunday Dinners" for Americans in Paris. Ambassador Hartley and Consul General Lortholary will address the guests at both events simultaneously by video teleconference.
A portion of the luncheon's proceeds were donated to the School for International
Studies (Cobble Hill, Brooklyn), New York City's first public high school featuring a French Dual Language 6-12 International Baccalaureate program, created in partnership with the French Embassy and French American Cultural Exchange (FACE Foundation).
---
May 5th, 2016 Luncheon at the National Arts Club
Guest Speaker: Charles-Edouard Catherine, Executive Director, The Surgeons of Hope Foundation
Due to the complexity of pediatric heart disease, successful treatment depends on advanced medical facilities and highly-trained medical professionals. These are rarely available in developing countries due to a lack of resources. Surgeons of Hope has developed a sustainable strategy to provide care to children in need of heart surgery.
In addition to heading up the Surgeons of Hope, Charles is an endurance athlete, here is why he started running: "I always admired marathoners, but I didn't think of myself as one of them until very recently. It was actually a complex and interesting process.
When I lost my sight, a few years ago, I quickly realized that I had a choice. I could either stay at home, in the dark, in the comfort of my loneliness, or I could go out and do something that always inspired me. What was sort of paradoxical is that every day my vision would get a little worse, and every day, I felt a little more free. I had decided to run.
Every year I watch the New York City Marathon, it's the most inspiring moment of the year in the City. I cheer for these people because they have the right state of mind, they tell me that anything is possible. I could still be inside, in the comfort of my loneliness, but I am free, and soon I will be one of them.
---
Thursday, April 7th, 2016 Luncheon, 12:30 at the National Arts Club
Guest Speaker: Philip Berry, Chief Human Resources Officer, The Clinton Foundation and Vice Chairman of the  Board of Trustees for the City University of New York (CUNY)

"The 5 Ways that Living in Paris Revitalized My Global Mindset"
Philip has worked in over 60 countries, however, his expatriate assignment in Paris had a profound, life changing impact enabling him to develop a truly global view of work and life. He outlined themes that have facilitated an enduring transformation and shift of mindset.
"Congratulations for a wonderful event! It was a much larger crowd than I expected."
---
Tuesday, March 15th, 2016 Reception, 6:30 pm at the home of Hilary J. James, club Vice President
Hilary received some 20 new and prospective members in her elegant home, featuring a warmly welcoming fire in the hearth and glasses of Mâcon Village. Hors d'oeuvres were provided by Board Member Francis Dubois. New members were able to express their thoughts on the club's recent activities while President John Bennett talked about its future direction and goals. A fine time was had by all, based on comments received:
"It was a wonderful party and I would like to send a personal message of thanks to Hilary."
"It was great for me to be able to reconnect. Thank you for bringing this renewed energy in the Club."
View photos here or visit the Gallery page.
---
Thursday, March 3rd, 2016 Luncheon, 12:30 at the National Arts Club
Marc Levy, interviewed by Bloomberg News Editor-at-Large Rick Schine
At thirty-seven, Marc Levy wrote a story for the man that his son would grow up to be. In early 1999, his sister encouraged him to send the manuscript to Editions Robert Laffont, who immediately decided to publish If Only It Were True. Before it was published, Steven Spielberg (Dreamworks) acquired film rights to the novel. The movie, Just like Heaven, produced by Steven Spielberg, starring Reese Witherspoon and Mark Ruffalo, was a #1 box office hit in America in 2005.
After If Only It Were True, Marc Levy began writing full-time. All of his novels have hit the top of the best-seller list in France. They are also very successful internationally and are consistently on the bestseller list in several countries including Germany, Italy, Spain, Russia, and Taiwan.
The combined sales of Levy's sixteen novels, translated into 49 languages, have surpassed the 34 million-copy mark worldwide. He is the most read French author in the world. In 2015, Le Figaro commissioned a nationwide poll asking the French to rank their favorite author: Marc Levy and Victor Hugo were #1. View photos here.
---
February 4th, 2016 Luncheon, 12:30 at the National Arts Club
Guest Speaker: E. J. Simon, author and former head of Douglas Elliman and president of GMAC Global Relocation Services
E. J. Simon is the author of Death Logs In, and Death Never Sleeps.
He recently spoke at the American Library in Paris, as much of the action in these thrillers takes place in France.
Both have reached #1 on Amazon and will be available at a special $20 rate for members and their guests, by cash, check or credit/debit card.
Prior to his writing career, Simon was the CEO of GMAC Global Relocation Services (a division of General Motors) and the Managing Director of Douglas Elliman, the largest real estate firm in New York City.
"I thought the speaker was very good– interesting, humorous,  appropriately self-deprecating, and providing just the right type of light entertainment to go along with a pleasant lunch among friends."
---
January 7th, 2016 Luncheon, 12:30, Business Meeting at 12:00 at the National Arts Club
Guest Speaker: Anthony Lacoudre
"L'Incroyable histoire des mots français en anglais"
Anthony Lacoudre spoke about his latest book, L'incroyable histoire des mots français en anglais (The incredible story of French words in the English language).
Anthony explained the historical context that permitted a contingent of more than 25,000 French words to incorporate the English language over a period of time that lasted 900 years. This extremely rich vocabulary was reviewed, from the very first French words integrated into English in the XIth and XIIth centuries to the most recent ones. Photos here
---
2015
Thursday, December 3rd, 2015 Luncheon at the National Arts Club
Guest Speaker: Charlie Scheips
"Elsie de Wolfe's Paris: Frivolity Before the Storm"
A delightful glimpse into another era, the American decorator Elsie de Wolfe was the international set's preeminent hostess in Paris during the interwar years. Her friend Cole Porter captured the spirit of these fleeting moments in his songs.
Charlie Scheips is a cultural historian and founding director of the Condé Nast Archive in New York.
Photos here
---
Friday, November 20th, 2015 6:30 – 8:30 pm
Beaujolais Nouveau
O'Cabanon, 245 West 29th Street
PAC and FACC members and guests celebrated the release of the 2015 Beaujolais Nouveau, courtesy of Georges Duboeuf, and a delicious array of OCabanon's d'hors d'oeuvres.
---
Soirée d'automne
Wednesday, November 4th

Le Colonial
149 East 57th Street (btw Lex & 3rd)
"Pour tous, ce fut une soirée mémorable, à divers points de vue."
"Thank you for last evening. It was a blast!" 
"Congratulating you and thanking you for this very enjoyable soirée d'automne. It was a really nice idea to hold a cocktail reception at Le Colonial, which allowed conversation with more people rather than a seated dinner. Une très belle soirée à refaire plus souvent!"
"Un petit message pour te féliciter de cette soirée, assurément un grand succès….le Paris American Club at its best!"
"Bien cordialement et à bientôt pour de tels moments d'amitié et de convivialité" 
"La soirée d'hier au Colonial était très réussie, toutes mes félicitations!"
"J'admire ton travail pour le Club, et te remercie pour ton dévouement. Comme toujours tu sais bien organiser la Fête. C'était super! Transmets aussi nos remerciements à Mario pour le délicieux Champagne."
"Merci énormément pour cette superbe soirée, nous avons passé un moment incroyable!"
"The event was lovely!"
"This decision to have a more swinging event is a great idea, even though I am from the Old Guard."
"The Paris American Club's networking event of the season!"
---
Thursday, October 15th, 2015 Cocktail Français at the National Arts Club
6:00 to 6:30 Cash Bar
Free Lecture: "Lalique"
Optional Dinner
The name Lalique evokes the brilliance of jewelry, the wonder of transparency, and the sparkle of crystal. Before it became a brand name, it was the name of a man: René Lalique, a French glass designer known for his creation of perfume bottles, vases, jewelry, chandeliers, clocks and automobile hood ornaments. The world's only Lalique factory, the Verrerie d'Alsace, is found in the Alsatian village of Wingen-sur-Moder, in the heart of a region known for its historic glassmaking tradition.
Nicholas Dawes, a faculty member of Parsons School of Design, where he teaches European history and luxury marketing, is this country's leading authority on works by René Lalique. In 1989, he curated the popular exhibition "Lalique: A Century of Glass for a Modern World", which toured several U.S. museums over three years.
Wednesday, October 14th, 2015 6-8 pm, Opening Reception at the National Academy Museum & School, 5 East 89th Street
PAC Member Anne Vandycke presents Essential & Accessory
"Let's act to avoid the accessory becoming more important than the essential."Aristotle
Anne's art comes from her imagination and is an introspection on life and the feelings it can inspire. Essential versus accessory concerns everyone, and can drive our lives. All of us are in search of happiness and well-being.
To achieve that goal, we alternate our time between fulfilling essential needs and trying to achieve dreams. At times we need to look at the world in another way and take time before continuing the walk further.
Exhibit October 15 to November 15, 2015
---
Thursday, October 8th, 2015 Luncheon at the National Arts Club
Guest Speaker: David Garrow Lowe
"The Invention of the Riviera: English in Winter, Americans in Summer"
View photos here
September 10th, 2015 Luncheon
Ariane Daguin of D'Artagnan
"Femme to Table"
"Bravo for a really great first season luncheon. The gratin dauphinois was a hit at our table, and the wines, super. The speaker was justement notre affaire. A warm, personal, from the heart talk about the rise from an au pair in a strange land and strange culture, who made it because of her industriousness, and American generosity and open-mindedness. That was a perfect example of the mix of business and culture promoted by the Paris American Club. Our table was a real mix of youth and age, conviviality, and self-expression."

-Dr. Robert April, Member since 2004
Recognized in 1994 by The James Beard Foundation "Who's Who of Food and Beverage in America," Ariane is now a member of the Awards Committee. In 2005, Ariane received the "Lifetime Achievement Award" from Bon Appétit Magazine, and in September 2006, she was awarded the French Légion d'Honneur.
---
Summer Social Networking, August 13th, 2015
Members and guests of the French-American Chamber of Commerce enjoyed an opportunity to network before the rentrée in the chic new Sud de France space. Evening highlights included live jazz as well as the signature iced tea punch from Palais des Thés. Attendees also had a chance to sample a delectable selection of Languedoc-Roussillon wines and hors d'oeuvres from Tradition and Excellence. Desserts were served courtesy of La Compagnie des Desserts.
---
June 5th, 2015 Gala Luncheon at Daniel, Special Guest:

His Excellency François Delattre, Ambassador of France to the United Nations, who honored Kevin MacCarthy for his 15 years of service as President of the Club.
View photos here
---
May 8
Guest Speaker: Professor Ronald Rosbottom, When Paris Went Dark
Venue: The National Arts Club
April 2
Guest Speaker: Professor Eugène Nicole, Growing up in St-Pierre and Miquelon
Venue: The National Arts Club
March 5  Event cancelled due to snow
Guest Speaker: Ambassador Tiendrebeogo, Permanent Representative of La Francophonie to the United Nations
Venue: The National Arts Club
February 5
Guest Speaker: Charles Rohlfs, Opera Lafayette
Venue: The National Arts Club
January 8
Guest Speaker: Dr. John de Csepel, Life in the Field with Médecins Sans Frontières
Venue: The National Arts Club
Calendar of Events 2015 Meetings
| DATE | EVENT | LOCATION |
| --- | --- | --- |
| 1/8/15 | January Luncheon | National Arts Club |
| 2/5/15 | February Luncheon | National Arts Club |
| 3/5/15 | March Luncheon | National Arts Club |
| 4/2/15 | April Luncheon | National Arts Club |
| 5/7/15 | May Luncheon | National Arts Club |
| 6/5/15 | Spring Gala Luncheon | Daniel Restaurant |
| 8/13/15 | August Networking | Sud de France |
| 9/10/15 | September Luncheon | National Arts Club |
| 10/8/15 | October Luncheon | National Arts Club |
| 10/15/15 | Cocktail Français | National Arts Club |
| 11/4/15 | Soirée d'automne | Le Colonial |
| 11/20/15 | Beaujolais Nouveau | OCabanon |
| 12/3/15 | December Luncheon | National Arts Club |
| 12/10/15 | Cocktail Français | National Arts Club |
---
2014
January 9
Guest Speaker: Francis Dubois, "Le Panthéon de la Guerre, The World's Largest Painting"
Venue: Opia Restaurant
February 6
Guest Speaker: Pascale Richard, "Sennelier, A History of Color"
Venue: Opia Restaurant
March 6
Guest Speaker: Noel Sloan, "Margaret Thatcher, A Study in Leadership"
Venue: The National Arts Club
April 3
Guest Speaker: Tilar Mazzeo, "The Ritz at War: Life at the Hotel Ritz during the German Occupation"
Venue: The National Arts Club
May 1
Guest Speaker: David Garrard Lowe, "The Paris of Napoleon III: Haussmann's Grand Boulevards, Magnificent Monuments, and Extravagant Parks"
Venue: The National Arts Club
June 6
Annual Spring Gala Luncheon
Venue: Daniel
August 21
Summer Social Networking Event: co-hosted with the French-American Chamber of Commerce (FACC)
Venue: Boat Basin Café
September 11
Guest Speaker: Amanda Vaill, "A Tale of Two Cities: The Paris of Gerald and Sara Murphy, and Robert Capa and Gerda Taro"
Venue: The National Arts Club
October 2
Guest Speaker: Robert Lear, "The Hermione Challenge: Rebuilding the Freedom Frigate That Brought Lafayette to America"
Venue: The National Arts Club
November 6
Annual Gala Dinner 2014
Venue: The French Consulate
December 4
Guest Speaker: Gregory Corsico, "Institut Pasteur: 125 Years of Saving and Improving Lives"
Venu: The National Arts Club