Past Events 2020
Dec 8th | Mardi Apéro Virtuel: Speaker Coco Raynes
Ms. Raynes discussed design work done for "The Museums at Your Fingertips," a tactile  itinerary through several Musées des Beaux Arts in the North of France, where blind visitors can discover with everyone else the various museum's collections and architecture across several centuries. This work was instrumental in passing the "right to cultural information" into law. She will also touch on the work done for accessibility at Paris CDG Airport. Coco Raynes is a multi-disciplinary designer. Spanning five continents, her work addresses healthcare facilities, universities, museums, and five-star hotels. Her pioneering contributions to Universal Design include the invention of the Raynes Rail, the Braille and Audio handrail system. Her multi-sensory work was instrumental to the first-time opening of national museums—including several French Musées des Beaux Arts—to blind visitors. Ms. Raynes was born in France and attended the prestigious Ecole Nationale Supérieure des Arts Décoratifs. She is a prolific writer, lecturer, and inventor who holds numerous patents.
---
Nov 24th | Mardi Apéro Virtuel: Speaker Eileen Costello, on the power of political cartoons throughout history
Eileen Costello is an art historian of modern and contemporary art. She has written a monograph on Brice Marden (Phaidon, 2013) and was editor/project director of the Jasper Johns Catalogue Raisonné of Drawing (Yale University Press, 2018). At present, she is the Editor/Director of the Arshile Gorky Catalogue Raisonné. She received her PhD from the University of Texas at Austin in 2010; her dissertation was on postwar collaborations between abstract expressionist painters and modernist architects. Dr. Costello has taught at Hunter College, City University of New York, and has lectured at the Museum of Modern Art, New York; the National Gallery of Art, Washington, DC; and the Menil Collection, Houston.
---
Nov 10th | Mardi Apéro Virtuel: Speaker Guillaume Casseau, Flagship Store Manager, Oscar de la Renta
Guillaume talked about the new store at 4 rue de Marignan in Paris, where,
during construction
, they found  an oil on canvas created in 1674 attributed to Arnould de Vuez or one of his students, a painter who worked with Charles Le Brun, the first painter to Louis XIV and designer of interiors of the Château de Versailles. After working with Le Brun, de Vuez, who was known for getting involved in duels of honor, was forced to flee France and ended up in Constantinople.
---
Oct 21st | Wed, 6 pm | 75th Anniversary of the United Nations | Virtual Concert hosted by the National Arts Club
We celebrated 75 years of the United Nations with Yacine Boularès and his group Ajoyo and master kora player, Yacouba Sissoko.
Listen to the concert here
. Yacine Boularès has been described by Radio France as "a Tunisian man in New York, one of the most talented Jazzmen of his generation." His explorations of North and West African rhythms led to the creation of Ajoyo, a mystic brew of African tradition, jazz, and soul. He created the Habibi Festival in New York, a three-day festival dedicated to contemporary Arab culture. Yacouba Sissoko, a traditional musician from Mali, incorporates a variety of musical influences into his repertoire and, as such, has developed his own unique style of kora. He was selected as a Teaching Artist by the Weill Music Institute at Carnegie Hall from 2016 onwards.
---
Oct 20th, 1:30 pm EST | Mardi Apéro Virtuel: Special Program

William Drozdiak in conversation with Elaine Sciolino
Some 15 members joined us for a conversation between Elaine Sciolino and William Drozdiak about his new book,
The Last President of Europe Emmanuel Macron's Race to Revive France and Save the World. 
In 
The Last President of Europe
, Drozdiak delivers the inside story of the daunting challenges Macron has faced as the last staunch defender of Europe — including Trump's attacks on NATO and the international order, Merkel's weakness, Italy's government of nihilists and satirists, the Gilets Jaunes (Yellow Vests), the resurgence of anti-Semitism, and the endless turmoil of Brexit. His success or failure will determine the fate of a continent and the world at large, and Drozdiak brings the drama of these consequential times vividly and compellingly to life.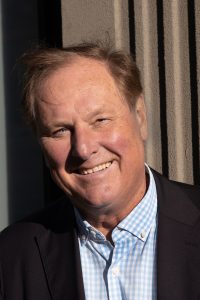 For more than four decades,
 William Drozdiak
 has been regarded as one of the most knowledgeable American observers of European affairs. During his tenure as foreign editor of the 
Washington Post,
 the newspaper won Pulitzer Prizes for its international reporting on the Israeli—Palestinian conflict and the collapse of the Soviet communist empire. He also served as the 
Post's
 chief European correspondent, based at various times in Bonn, Berlin, Paris and Brussels. He later became the founding executive director of the German Marshall Fund's Transatlantic Center in Brussels and served for ten years as president of the American Council on Germany. Before becoming a journalist, he played professional basketball in the United States and Europe for seven years. His highly acclaimed book, 
Fractured Continent: Europe's Crises and the Fate of the West,
 was selected by the 
Financial Times
 as one of the best political books of 2017.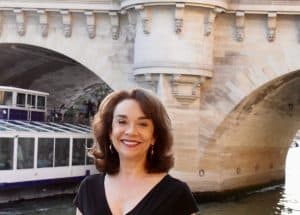 Elaine Sciolino
 is a contributing writer and former Paris bureau chief for
 The New York Times
, based in France since 2002. Her latest book, 
The Seine: The River That Made Paris,
 was published by W.W. Norton & Company in 2019 (released in paperback September 2020). Her previous book, 
The Only Street in Paris: Life on the Rue des Martyrs
, published in 2015, was a 
New York Times
 best seller. 
The New York Times 
wrote that "she has Paris at her feet;" the 
Chicago Tribune
 called her "a storyteller at heart." In 2010, Sciolino was decorated chevalier of the Legion of Honor, the highest honor of the French state, for her "special contribution" to the friendship between France and the United States. We were delighted to have Elaine as a guest speaker last year and and are pleased to count her as a member of the Paris American Club.
---
Sunday, Oct 11th, 10 am | Roland Garros Brunch
at Monte's Trattoria, 97 MacDougal Street in Greenwich Village, between Minetta Lane and Bleecker St, West 4th St subway stop.
The Paris American Club was delighted to host its first in-person event since March and third Roland Garros brunch at Monte's. Eight guests enjoyed a French/Italian brunch (Eggs Bennett), served with rosé de Provence, while watching the Men's Finals on the big screen at Monte's upstairs "Loggia" renewed dining room.
---
Oct 6th | Mardi Apéro Virtuel: Speaker Pat Duffy on "Synesthesia: a hot topic of 19th century Paris salons" What do Rimbaud, Baudelaire, and 14th century Chinese poet Chang Yu all have in common?  All explored the blended perceptions of synesthesia. But what is "synesthesia" and why was it a hot topic of Paris salons in the late 19th century?  Why are universities around the world now studying this form of  perception? The recent renaissance into synesthesia research has shown synesthetes are eight times more likely to work in artistic professions.  Do all of us have the potential to experience this form of perception? Patricia Lynne Duffy is the author of Blue Cats and Chartreuse Kittens: how synesthetes color their worlds, the first book by a synesthete about synesthesia, considered a "classic" in the field of synesthesia research (Blue Cats is soon to have an audiobook version with updates). Duffy is also author of the chapter, "Synesthesia and Literature" in The Oxford Handbook of Synesthesia.  She is a co-founder of the American Synesthesia Association. Duffy has been a long-time staff member of the United Nations Language and Communications section. She is  on the Management Committee of the UN Staff One Percent for Development Fund and has co-hosted the 'Authors-for-Literacy' reading series with fellow-member, Francis Dubois.
---
Sept 22nd | Mardi Apéro Virtuel: Speaker Gaëtan Bruel, Cultural Counselor of the French Embassy
Gaëtan Bruel took on his role as Cultural Counselor of the French Embassy in the United States on September 3, 2019. His topic: "Is 'la francophilie' in the US dead or alive?" was a fascinating review of Americans' passion for France, but also a wake-up call to changing attitudes and the need to reinforce these longstanding bonds. A graduate of the Ecole Normale Supérieure, with an academic background as a historian, throughout his career he has specialized in cultural issues, working at multiple French ministries, and overseeing two of France's most important national monuments. Since 2017, he has been an adviser to the French Minister of Europe and Foreign Affairs, in charge of the Americas and cultural diplomacy. In this position, he closely followed the political, military, economic, commercial, and cultural relationship between France and the United States, while working on French cultural diplomacy around the world. Previously, he worked at the French Ministry of Culture, as an administrator of the Arc de Triomphe and the Pantheon. Responsible for overseeing the restoration of these monuments and hosting nearly three million visitors to these sites each year. During this time, he helped renew the cultural and educational programming at these two icons of the French Republic. He has also worked at the French Ministry of Defense, as adviser to the Minister in charge of culture, helping to establish relationships with universities and think-tanks, and creating a "cinema" program to develop ties between producers, screenwriters and the French military. Read the article about him in France-Amérique.
---
Sept 15th | Mardi Apéro Virtuel: Dr. Lisa Koenigsberg, Ph.D., President of the Board of Trustees of the Morris-Jumel Mansion
The Morris-Jumel Mansion was completed in 1765 as a summer house for British Colonel Roger Morris, his wife, Mary Philipse, and their family on approximately 135 acres of land that was estimated to stretch from the Harlem to Hudson Rivers between what is now 155th and 165th streets. Their country estate was named "Mount Morris" and, being situated on one of the highest points of Manhattan, offered clear views of New Jersey, Connecticut, and all of New York Harbor. In addition to serving as a summer retreat, Mount Morris was also a working farm with fruit trees, cows, and sheep as well as a variety of crops.
Today, the Mansion and its neighboring buildings are a part of the Jumel Terrace Historic District. Because of this, the appearance of the immediate neighborhood has changed very little since the beginning of the twentieth century. The Landmarks Preservation Commission designated the Morris Jumel Mansion as an Individual Landmark in 1967 and an Interior Landmark in 1975, and the Mansion was listed in the National Register of Historic Places in 1966. The Mansion is a member of the Historic House Trust of New York City.
---
August 25th | Mardi Apéro Virtuel: Marcelline Block on French film director Michel Gondry
ReFocus: The Films of Michel Gondry
(September 2020, Edinburgh University Press) by Marcelline Block, Jennifer Kirby, and Monique Taylor. Michel Gondry (b. 1963, Versailles) is the acclaimed French auteur behind the mind-bending modern classic 
Eternal Sunshine of the Spotless Mind
, for which he won an Academy Award for Best Original Screenplay. In addition, Gondry has directed a number of innovative, ground-breaking films, television shows, and documentaries in French and English, including episodes of the acclaimed Showtime series
Kidding
, as well as some of the most influential music videos in the history of the medium, for performers and groups including the Rolling Stones, Radiohead, Beck, Bjork, IAM, and Laurent Voulzy, among others. Marcelline Block and Jennifer Kirby's book
ReFocus: The Films of Michel Gondry
offers a comprehensive study of this significant and influential figure, covering Gondry's French and English-language films and videos, and framing Gondry as a transnational (France/USA) auteur whose work provides insight into both French/European and American cinematic and cultural identity. This book explores a range of works by Gondry, examining significant themes throughout his filmography including surrealism, adaptation, memory, dreams, play and African-American identity. With detailed case studies of Gondry's films such as 
Eternal Sunshine of the Spotless Mind
, 
Dave Chappelle's Block Party
,
The Science of Sleep
, 
Mood Indigo
 and
Microbe & Gasoline
, this book will appeal to readers interested in the various media in which Gondry has worked, and in contemporary post-modern French and American cinema. The overall argument of this volume is that Gondry is emblematic of transnational, transcultural auteur filmmaking – with French funding involved even in some of his English-language works – crossing aesthetic and cultural borders between national film industries as well as between art and popular cinema and between media. This presentation features discussions by the book's editors, Marcelline Block (USA) and Jennifer Kirby (New Zealand) and contributor Monique Taylor, PhD, executive director, UAE & Middle East Region and Campus Dean, New York Institute of Technology, Abu-Dhabi, whose chapter in the book is entitled "The Reel and Surreal of Race in America: Michel Gondry and the African–American Identity Crisis of Dave Chappelle."
ReFocus: The Films of Michel Gondry
is now available for pre order on the EUP website:
https://edinburghuniversitypress.com/book-refocus-the-films-of-michel-gondry-hb.html
, with discount code NEW30 for 30% off.
Marcelline Block is an award-winning film historian, author, editor and translator. Her publications include, among others,
World Film Locations: Paris
;
World Film Locations: Marseilles
(and its French version is entitled
Filmer Marseille
, which she co-translated into French);
World Film Locations: Las Vegas
;
World Film Locations: Prague
;
World Film Locations: Boston
;
Fan Phenomena: Marilyn Monroe
;
French Cinema and the Great War: Remembrance and Representation
;
French Cinema in Close-up: La vie d'un acteur pour moi
;
An Anthology of French Singers from A to Z: Singin' in French
;
Situating the Feminist Gaze and Spectatorship in Postwar Cinema
, and the French to English translation of Jean-Pierre Bertin-Maghit's
Propaganda Documentaries in France: 1940-1944
. 
French Cinema in Close-up: La vie d'un acteur pour moi
was named a Best Reference Book of 2015 by
Library Journal
(March 1, 2016) Her writing appears in journals including 
Afterall
;
Art Decades
; the
Big Picture Magazine
;
Cineaste
;
Cahiers Tristan Corbière
; 
Electric Sheep
; the
Guardian
; the
Harvard French Review
;
Hook Literary Magazine
;
 Periodical
;
Soledad
;
Vingtième Siècle
:
Revue d'histoire
, and
Women in French Studies
, and is translated into Chinese, French, German, Italian, Korean, and Russian.
---
August 11th | Mardi Apéro Virtuel: Larry W. Greenly, author of Eugene Bullard: World's First Black Fighter Pilot Pioneering black aviator Eugene Bullard, descended from slaves, became the world's first black fighter pilot, though he was barred from serving the United States because of the color of his skin. Growing up in Georgia, Bullard faced discrimination and the threat of lynching. He ran away from home at twelve and eventually made his way to France, where he joined the French Foreign Legion and later the Lafayette Flying Corps. He saw fierce combat during World War I and was wounded multiple times. He returned to the United States with a chest full of medals, but once again faced discrimination. Bullard was all but ignored in the United States, even as, at age sixty-four in 1959, he was made a Chevalier of the French Legion of Honor. Eugene Bullard's is a remarkable story of accomplishment despite racial prejudice.
Armed with degrees in physics/math, architecture, civil engineering and chiropractic, Larry Greenly has led a multi-faceted life as a teacher, engineer and doctor of chiropractic. His career as a freelance writer/editor of myriad non-fiction articles began over 25 years ago with a long-running medical column in professional journals. Along the way, Greenly garnered a number of writing awards, including the Parris Award and a National Federation of Press Women 2nd place national award for his literary page in a local magazine. His book, Eugene Bullard: World's First Black Fighter Pilot, was named a 2015 Booklist Top Ten Multicultural Nonfiction Book for Youth; is a current finalist in the SCBWI Southwest Region Crystal Kite Award; won a Gold Medal in the 2014 National Moonbeam Children's Book Awards, won Best Young Adult Book in the 2014 NM/AZ Book Awards, earned a starred review from the American Library Association (ALA) and earned a recommendation from Voices of Youth Advocates (VOYA). Greenly lives in New Mexico
---
Agathe Laurent and Sabine Landolt discussed their book: a compelling collection of anecdotes about French and American professionals on their experiences working together. This book reveals the risks of misjudgments. It provides tips and tricks to foster mutual understanding.  Its goal is to spark curiosity, encourage professionals to adopt the best methods from both cultures, and to better work together. Read their interview on NewYorkinFrench. 
---
July 14th Bastille Day Mardi Apéro Virtuel: Francis Dubois and Mathieu Legendre discussed the history of Bastille Day.
---
June 30th | Apéro Virtuel: Tatiana Androsov, Author
Born in Belgium and a child of World War II refugees, Tatiana Adrosov moved with her parents to the United States, where she graduated from Mount Holyoke College, earning a master's in international relations. She worked for the United Nations in its New York and Geneva headquarters but also did development work in places like Senegal and Cameroon and covered elections in challenging places like Mozambique, South Africa and Cambodia. Adrosov was convinced that one of the best ways to change the way we deal with each other is through shared values. This is why she took on the presidency of the Thanks-Giving Foundation, then its senior adviser and an NGO representative to the Civil Society Unit at the UN. Now, for her third act, she is publishing the novels written on the basis of her experiences. The first, Choices, with people in development work in Africa, appeared in September 2019. The second, Mangoes and Blood, a novella with an international hostage situation appeared toward the end of 2019, and the third, Before They Cut The Ivy, is about young woman in one of the elite Seven Sisters in the 1960's, before the Ivy League became coeducational. The full book reviews may be found on Amazon, enter: Tatiana Androsov.
---
June 16th | Apéro Virtuel:
Daniel Hubert, American painters in Brittany
In 1866, Paul Gaugin finds Paris suffocating and heads off in search of purity and sincerity. He takes himself in Brittany, which seems to be the perfect place to offer him inspiration. There he settles in Pont-Aven and encounters a group of American artists who had been drawn to this village 20 years earlier by Robert Wylie, then curator of the Pennsylvania Academy of the Fine Arts in Philadelphia. The small town would soon become one of the most important and influential artistic centers in France.
Would Gaugin have flourished without the Americans leading the way and establishing an enticing artists' scene in Pont-Aven?
Daniel Hubert answered that and other questions. Having worked on special projects with the Pont-Aven School of Contemporary Arts, Hubert understood the attraction of the American artists to that special place. Pont-Aven has maintained the same landscapes, colors and peaceful surroundings that brought so many artists to Brittany.
Born in France, living in New York for four decades, Daniel Hubert has been immersed in the art world since childhood : happy owner of a 15th century manor in Brittany, he became aware of the American artists who lived in Pont-Aven. Having worked on special projects with the Pont-Aven School of Contemporary Arts, Daniel Hubert understood the attraction of the American artists to that special place that is still very much intact, bright and exciting. Pont-Aven has kept the same family scenes, landscapes, colors and peaceful surroundings that brought so many artists to Brittany.
---
June 9th | Mardi Apéro Virtuel: Simon Herfray of Atelier Sucre taught us how to make a Chocolate Soufflé. Find the recipe here for those who would like to make la recette à la maison. Simon began his education and immersion in the art of fine French pastry making in the Nantes area of France. After five years of classes, training and hands-on experience, he graduated with a Masters Degree in Pastry and Bakery. Immediately after graduation, he left France to work in London and joined the culinary team at Aubaine, a renowned French Restaurant-Bakery in South Kensington, a hub of prestigious world-class restaurants, hotels and museums with a significant French cultural presence. Many celebrities living in the neighborhood can be seen here, eating a croissant! After one year in London, he headed to Australia where he lived and worked in Brisbane, and later on in Sydney, to polish and diversify his skills with new techniques. An offer to join the acclaimed Blue Bird Restaurant in London brought him back to the UK. The Blue Bird Restaurant is a fabulous addition to the Kings Road restaurant scene, and also located in South Kensington. In 2009, Herfray came across the pond, and entered New York City's pastry scene as the new Executive French Pastry Chef of Falai LLC. During this time, he had the chance to play a role in several unique events with Restaurant Benoit, Le Cirque, Peter Luger Steakhouse and even made bread for a party hosted by Martha Stewart! He then moved on to Café M, a cozy pastry and coffee shop by the Empire State Building in Manhattan. Soon after, he crossed the bridge to Downtown Brooklyn and continued to create unique and delicious desserts at sister restaurants, Bacchus and La Defense Bakery and Bistro. In January 2014, Herfray launched his own company, a culinary company focused on catering and teaching the fine art of French pastry making through classes and workshops. He is excited to share his talents and expertise in French pastry and dessert making with the New York City community through classes and menus for weddings and private/corporate events.
---
June 2nd | Mardi Apéro Virtuel: Francis Dubois, La Marseillaise… et plus si affinités
Board Member Francis Dubois discussed the history of La Marseillaise, France's national anthem, and the period of 1792 in Alsace and in France. Born and raised in Alsace, Dubois had a very distinguished career with the United Nations. He started his work in Uganda, and then served at Headquarters in New York before being assigned to the Palestinian Territories as the Deputy Coordinator of the UN Secretary General. Francis was then posted to Iraq as the Head of the UN Office (with the rank of Ambassador), and subsequently in Algeria and Tunisia in the same capacity. Since his early retirement, Francis is an active member of several non-governmental organizations and serves on their boards. Presently, he serves on the board of the Paris American Club and is also President of Le Comité La Fayette, in New York; both organizations promote French-American relations. He is also a Governor of the National Arts Club.
---
May 26th Mardi Apéro Virtuel: Ambassador Gérard Araud
Ambassador Gérard Araud, former Ambassador of France to the United States, discussed his 40-year career in some of France's most prestigious diplomatic postings, as recounted in his book "Passeport Diplomatique."
Read Maureen Dowd's interview in this
New York Times article.
Après quarante ans passés au Quai d'Orsay à occuper les postes les plus prestigieux de la diplomatie française, Gérard Araud analyse ici la longue séquence historique dont il a été un acteur et un témoin privilégié
  :
«
  Ma carrière, commencée un an après l'élection de Ronald Reagan et conclue deux ans après celle de Donald Trump, s'est inscrite dans un moment particulier de l'histoire qu'à défaut d'un autre terme, j'appelle le « néo-libéralisme ». Fondé, en économie, sur la souveraineté du marché, sur la méfiance vis-à-vis de l'État et sur l'ouverture des frontières et, en politique étrangère, sur la conviction de la supériorité des valeurs de l'Occident. Ses mémoires se lisent comme un essai, clair et érudit, confrontant les analyses pour expliquer l'effondrement d'un monde et comprendre celui qui vient. A la théorie s'ajoute un grand art du trait et du portrait. L'ambassadeur, à la manière d'un moraliste, incarne les anecdotes, conte incidents et situations cocasses, distille conseils aux jeunes diplomates et avis sur les ministres et les Présidents qu'il a servis. Haut-fonctionnaire iconoclaste, connu pour son franc-parler, son humour fin et sans concession, Gérard Araud emmène le lecteur dans les coulisses de la diplomatie  : il nous donne le sentiment, soudain, d'être au cœur de la machine, d'en comprendre les rouages et les complexités (le chapitre des négociations sur le nucléaire iranien, notamment, est particulièrement passionnant). Un ouvrage incontournable pour ceux qui veulent comprendre comment se fait la politique de notre pays sur la scène internationale.
---
May 19th | Mardi Apéro Virtuel: Conductor Pierre Vallet
Praised for the elegance and intensity of his interpretations, French conductor Pierre Vallet is a frequent guest with the world's great opera companies. He shared with us some behind-the-scenes tips and stories working with opera's great divas. He has conducted 
Madama Butterfly
 and 
Faust
 at the Metropolitan Opera; 
Tannhäuser
 and 
Carmen
 at L'Opéra National de Paris; 
Carmen
 and 
Samson et Dalila
 at The Dallas Opera; Orfeo and Euridice (Glück) at Opera Theater St. Louis; 
Don Carlo
 at the Lithuanian National Opera Theater, Vilnius; 
La Juive
 at the Göteborg Opera, Sweden; 
Faust
 at the Gran Teatro del Liceu, Barcelona. Vallet studied conducting and the theory of phenomenology in music with Sergiù Celibidache, piano with Louis Hilbrand in Geneva and Peter Feuchtwanger in London. He is a graduate of L'Ecole Normale de Musique de Paris and the Conservatoire National Supérieur de Musique de Paris.
---
May 12th | Mardi Apéro Virtuel: Bénédicte de Montlaur, Chief Executive Officer of World Monuments Fund 
After 17 years as a French diplomat in France, the Middle East and the US, de Montlaur is now the CEO of World Monuments Fund, the leading American nonprofit involved in cultural heritage preservation projects globally. She presented her vision and experience of cultural diplomacy. Bénédicte de Montlaur is Chief Executive Officer of World Monuments Fund (WMF), the world's foremost private organization dedicated to saving extraordinary places while empowering the communities around them. She is responsible for defining WMF's strategic vision, currently implementing that vision in more than 30 countries around the world and leading a team that spans the globe. Her background mixes culture and the arts, politics, international diplomacy and human rights. Prior to joining WMF, Montlaur spent two decades working across three continents as a senior diplomat at the French Ministry of Foreign Affairs. Most recently, she served as Cultural Counselor of the French Embassy in the United States, leading France's largest international cultural advocacy network and its two partner foundations—Albertine and FACE—and directing a team of 90 people in ten US offices. In this role, Montlaur created and expanded numerous programs, including the French-American Dual Language Fund, the annual Festival Albertine featuring curators including Ta-Nehisi Coates and Gloria Steinem, and the podcast The Thing About France, which presented conversations with prominent Americans about their country's relationship with France. Previously, she served as Deputy Assistant Secretary in charge of North Africa, United Nations Security Council Negotiator on Africa and the Middle East and French Embassy First Secretary in Damascus, Syria.
---
May 5th | Mardi Apéro Virtuel 
An overview of how we want to recover: the American way or the French way? Irene Finel-Honigman, Adjunct Professor of International Affairs in the International Finance and Economic Policy concentration at Columbia University teaches International Banking and EU banking and policy courses since 2001. Recipient of Title VI, CIBER, ISERP and SIPA Faculty grants, her recent publications include International Banking for a New Century, co-author Fernando B. Sotelino (Routledge, 2015) and A Cultural History of Finance (Routledge, 2009, reissued in 2013). She is a Senior Fellow at the East West Institute, serves on advisory boards, consults and provide press and media commentary on European financial, policy and US-EU relations including 2016 US election and Brexit for Bloomberg News Radio and TV, Europe 1, Radio France 24, NPR Radio, Le Monde, The Huffington Post, La Libre Belgique. A member of the Board of Directors of the International Trade and Finance Association, she has served on the Board of the French American Chamber of Commerce, French American Foundation, and La Maison Française. Previous positions include Senior Advisor on Finance Policy, U.S. Department of Commerce during the Clinton Administration, Chair of Foreign Languages, New School for Social Research, Director of French Programs, Credit Lyonnais and has taught at Johns Hopkins and CUNY. Born in France, she holds a PhD from Yale University and a BA from Barnard College.
---

Your presentation was wonderful, putting our current crisis into historical and artistic context. Your talk of your artwork and experience put the whole evening and encounter on a deeper level. I (and I think all) thank you greatly for that! I love your figures, so whimsical and full of possibility. –Patricia Duffy
April 28th | Mardi Apéro Virtuel
Untreatable plagues were a regular part of human life for centuries. We took a quick artistic overview from the medieval Black Death through the Spanish flu and the HIV pandemics, followed by a virtual studio tour.
Sculptor and painter Véronique Anne Chabrolle, aka VeroDalla, was born in Burgundy, France. Her life centered around the world of gastronomy until an encounter with a poppy flower changed her existence forever. Her experience, returning from the brink of death during childhood, heavily influenced her artistic practice and mission.  She lives in New York and creates at Mana Contemporary in Jersey City. Her art is an interpretation of 40 years observing human behavior and social interaction, where simplicity of form reveled complexity of relationships, from small pieces to public art projects.
VeroDalla's work was already shown in more than 60 exhibits over 12 years; her art is now part of public and private collections in more than 30 countries. Sold by Christie's and The Bru Sale, we also find her work in corporate collections as Meeschaert Financial Services (USA), Monster Energy (USA), Caisse d'Epargne (France), PSA Peugeot Citroën (France), Veolia (France), and France Telecom (France). Member of the Paris American Club, ISC and Chevalier du Tastevin, she collaborated with Action Against Hunger, The Ernest Hemingway Foundation and was awarded Talent de France ( 2009 to 2011).
---
April 21st | Mardi Apéro Virtuel
Sur la route du rhum
Rum: A Social and Sociable History of the Real Spirit of 1776
Ian Williams will talk about the role of rum in the American Revolution and how it was inextricably tied to relations between the Francophone and Anglophone spheres in the Western Hemisphere. The Revolution was not about tea…  not even the British fight wars about tea!
Now based in New York, Ian Williams is from Liverpool, and his varied career has ranged from a drinking competition with Chinese Premier Chou En Lai and arguing English Literature with Mme. Mao,
 to speechwriting for the former British Labour Party leader, and covering the United Nations.   Rum: a Social and Sociable History of the Real Spirit of 1776, on the overlooked role of Rum in world history was Ian Williams 's fourth book. He has also completed a history of  the Appleton Estate in Jamaica, establishing it as the oldest continuously producing rum distillery in the world, and has just started Dark & Stormy, a look at the underside of his favorite drink.  But on a more sober note,  his last two books were on the United Nations, and on George Orwell.
Ian Williams describes in captivating detail how Rum and the molasses that it was made from was to the 18th century what oil is today. Rum was used by the colonists to clear Native American tribes and to buy slaves. To make it, they regularly traded with the enemy French during the Seven Years' War, angering their British masters and setting themselves on the road to Revolution. The regular flow of rum was essential to keeping both armies in the field since soldiers relied on rum to keep up their fighting spirits.
---
We have been asked to help disseminate this survey, available in English or French, on the Coronavirus. Nous sommes des enseignants-chercheurs en management des systèmes d'information au sein du groupe Montpellier Business School (France). Nous réalisons une enquête sur l'impact de technostress sur la santé dans le contexte actuel de confinement et de la pandémie de coronavirus (COVID-19). Nous vous serions reconnaissants de répondre à cette enquête qui entre dans le cadre d'un programme de recherche. Le questionnaire vous prendra une dizaine de minutes. Nous nous engageons à respecter votre anonymat, à ce titre, nous vous prions de répondre sincèrement aux questions posées. Nous ne manquerons pas de vous tenir informé des résultats de l'enquête.
Veuillez répondre et envoyer le lien ci-dessous aux personnes qui vous entourent. Direct link in English or French: https://sphinxdeclic.com/d/s/rn21nf
Dr. Anis KHEDHAOURIA, Associate Professor|Technology Innovation Management Montpellier Business School, a.khedhaouria@montpellier-bs.com
---
Support Notre Dame de Paris on the first anniversary of the fire.
---
April 14th | Mardi Apéro Virtuel: Marcelline Block on Jenny Batlay: Child Prodigy French Artist
This talk celebrated the oeuvre of award-winning artist Jenny Batlay, PhD. Born in Montpellier in the South of France, Batlay began painting as a child and had her first art exhibit at the age of 12. She won numerous prizes for her portraits; as an adolescent and young adult, her paintings were displayed in art galleries on Rue La Boétie in Paris as well as in museums and galleries throughout France and the United States, in Montpellier, Nice, Los Angeles, and New York City.
April 7th | Mardi Apéro Virtuel: Wine Tasting with David Lincoln Ross
Members prepared these three broad recommendations to taste and discuss, and showed pictures of the bottles:
White Burgundy/Chardonnay – Look for a Mâcon appellation, which should be about $12-$18 and either a 2016 or 2017 vintage. Red Burgundy/Pinot Noir – Look for under $18-$20 a bottle and 2016 or 2017 vintage. Bordeaux Red Blend, Petit Château (Cabernet Sauvignon/Merlot/Cabernet Franc, others) Should be around $10-$20, look for a 2015 or 2016 vintage.
David first traveled to France as a young man in 1963, on a grand tour with his American parents. He visited Paris, Burgundy, Champagne, Cognac, Gascony, and Normandy during a five-week voyage, and over the following decades, he became a lifelong Francophile. He has traveled to France almost every year since learning French as a high school student. In 1973-1974, David retraced the 17th-century travels of English philosopher John Locke in France (1675-1679) for his Marlboro College Honors thesis as a French history major. Later on, as a graduate student at the Johns Hopkins School of Advanced International Studies (SAIS), he focused on contemporary French politics and economics, winning a SAIS/Johns Hopkins University scholarship for academic excellence. More info about his wine tours may be found on his website.
---
Tuesday | March 31, 2020 | Mardi Apéro Virtuel
Clément is from the Lorraine region of France and has been living in New York since 2014. He joined France-Amérique shortly thereafter as a journalist and a web editor. He now writes about French subjects in the United States, including culture, history, education, business, wine, and cheese. It sounds as if Clément a perfect fit for our club!
The team at France-Amerique is happy to share with us the latest issue of their bilingual magazine. Let us dream of Frenchpalaces and castles from the comfort of our own home! For Tuesday's Cocktail virtuel, read the article starting on page 52: "Les hôtels mythiques des Américains en France" and be prepared to tell us which ones you have visited and your impressions. And do take advantage of this generous subscription offer.
---
Thursday | Mar 12, 2020 | 6:30 pm New Member Reception | Château Village
New members who joined in 2019/20, their sponsors, and members bringing a potential new member. After individual introductions, there was a brief update on the club, and the opportunity to express ideas about the member experience. A buffet supper was served.
---
Tuesday | Feb 25, 2020 | 7:00 pm Dinner | National Arts Club Fêtez le Mardi Gras!
Speaker: Mary Campbell Gallagher Author: "Paris Without Skyscrapers" The battle to save the beauty of the City of Light. "The world loves Paris because it is beautiful. Since the 17th century, first royal decrees and then statutes have governed its appearance. Paris has had height limits for hundreds of years, and they help maintain the city's unique low skyline. But today political pressure is gutting the law. The beauty of Paris is under threat. Residents feel powerless. And the world does not know.
The zoning law of Paris, the Plan Local d'Urbanisme (PLU), aims "to preserve the urban forms and the patrimony coming from the history of Paris, all the while permitting contemporary architectural expression." It specifies building heights and materials for facades, among much else. Permission may be refused if a building may "undermine the character" of its surroundings. However, Paris City Hall, developers and star architects say that Paris needs skyscrapers to be modern, by which they seem to mean, more like Dubai. They accuse opponents of promoting a museum-city, a ville-musée. But opponents of skyscrapers, including French preservationist association SOS Paris and, more recently, the International Coalition for the Preservation of Paris, ICPP, which I founded, strongly disagree."  
---
Thursday | Feb 13, 2020 | 6:30 pm Lecture & Dinner |National Arts Club Hommage à Tomi Ungerer by Robert Walter
The Paris American Club and the Union Alsacienne de New York, under the auspices of the Cocktail Français of the National Arts Club, welcomed Robert Walter, Secrétaire général de l'association internationale des amis de Tomi Ungerer, to commemorate this great artist on the first anniversary of his death . "Tomi" Ungerer (November 28, 1931 – February 9, 2019) was an Alsatian artist and writer. He published over 140 books ranging from children's books to adult works and from the fantastic to the autobiographical. He was known for sharp social satire and witty aphorisms. Ungerer is also famous as a cartoonist and designer of political posters and film posters.
---
Vermont Ski Weekend

January 31 – February 2, 2020 Swiss Ski Club Lodge Waitsfield, Vt Partnering with the Swiss Ski Club of New York offers PAC members and their friends the opportunity to ski in Vermont. The lodge features 40 beds, sauna, fireplace, kitchen, bar… 
---
Tuesday | Jan 14, 2020 National Arts Club Annual Meeting 6:30 Cocktail Dînatoire 7:00 | Speaker Lisa Greenwald 
Lisa Greenwald spent almost a decade working in and researching the women's movement in France, supported by an Andrew W. Mellon Fellowship and grants from the French government. An historian with a Ph.D in modern European history and an M.A. in comparative women's history, Lisa was the special representative in France for the German Marshall Fund of the United States, and she has worked as a consultant and in-house historian for a variety of nonprofits and foundations in New York and Chicago. Lisa currently teaches history at Stuyvesant High School in New York City. Lisa's new book, "Daughters of 1968: Redefining French Feminism and the Women's Liberation Movement," discusses how French feminism emerged as a transformative force after World War II, changing social and political norms and laws governing marriage, abortion and the workplace. It also recounts how the May 1968 events gave birth to a powerful political movement, which manifested itself in battles in the courts and on the streets, before splintering over the role of gender and activism in French society.
---
Calendar of Live Meetings 2020
Our live events were curtailed due to the Covid-19 virus in 2020, but they were supplemented by our Mardi Apéros Virtuels and Non-judgmental Français.
Date & Day
Event
Speaker/Topic/Partner
Venue
Jan 14 Tues
Dinner 7:00
Dinner & Annual Meeting, Speaker Lisa Greenwald
NAC
Jan 21 Tues
Lecture 6:30
Cocktail Français – New Wave Films
NAC
Jan 31–Feb 2 Fri–Sun
Ski Weekend
Swiss Ski Club
Vermont
Feb 4 Wed
Meeting 6:30
Board & New Committee Volunteers
Château Village
Feb 13 Thurs
Lecture 6:30
Cocktail Français – Hommage à Tomi Ungerer & Dinner
NAC
Feb 25  Tues
Dinner 7:00
Mardi Gras Mary Campbell Gallagher
NAC
Mar 12 Thurs
7:00
New Member Reception
Château Village
Mars 24 Tues
Cocktail 6–8
Après-work Apéro
Le Baratin
Mar 30 Mon
Lecture 6:30
Cocktail Français – Christian Brejnev
NAC
April 7 Tues
Fête 7:00
PAC at 80! April in Paris
Bagatelle
April 9 Thurs
Tasting 6:30
Cocktail Français – Sur la route du Rhum
NAC
April 22 Wed
Dinner 7:00
Speaker Ambassador Gérard Araud
NAC
May 12 Tues
Lunch 1:00
Wine Tasting with David Lincoln Ross
TBD
May 19 Tues
Cocktail 6–8
Après-work Apéro
Le Baratin
June 7, Sun
Brunch 10:00
Roland Garros Finals Postponed to Oct 4th
Monte's
June 12, Fri
Dinner 6:30
Cocktail Français – Le Cabaret Français
NAC
Aug 4, Tues
Cocktail  6-8
Après-work Apéro
Le Baratin
Aug 15,    Sat
Barbecue 11-5
Barbecue in Greenport (Members only) 
Private Residence
Sept 15, Tues 
Cocktail Français
Benjamin

Steinmann sur les Malgré-Nous

NAC
Sept 16, Wed
Dinner
Gaëtan Bruel, Cultural Counselor of the French Embassy
NAC
Sept 20, Sun
Buffet Luncheon
Palio & Pétanque
Minetta Street
Sept 22, Tues
Cocktail 6–8
Après-work Apéro
Le Baratin
Oct 4, Sun
Brunch 10:00
Roland Garros Finals
Monte's
Oct 13, Wed
Dinner 7:00
Speaker TBD
NAC
Oct 20, Tues
Cocktail 6–8
Après-work Apéro
Le Baratin
Nov 10, Tues
7:00
Soirée d'automne
TBA
Dec 8, Tues
Lunch 1:00
Speaker TBA
NAC